September 2016

September 2016: Gus Gehlen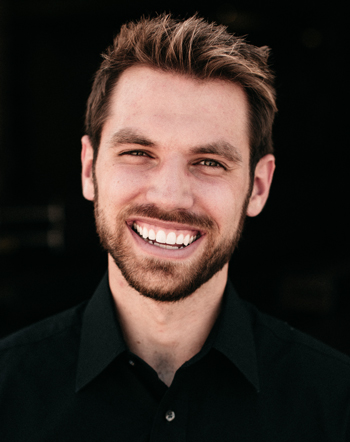 Nomination
Gus Gehlen was nominated by Downtown Lincoln for his entrepreneurial spirit, passion for Lincoln and his unyielding positive attitude! 
Gus Gehlen grew up in the land of 10,000 lakes (Eagan, MN). He graduated with a degree in Business Administration from the University of Nebraska-Lincoln.  While Gus was in college, he competed as a basketball player at Saint Louis University and track & field captain at The University of Nebraska-Lincoln.  Currently, Gus is working in Lincoln as the Operating Manager at Groove Watersports, Leasing Agent at WRK Real Estate, and Railyard Bartender at Breezy Island Ice. Gus is the inventor of the Patent Pending Garment with Integrated Speakers and winner of the 2015 Global New Venture Plan Competition.  
---
Q & A with Gus
What is Groove?
Groove Watersports is founded by music enthusiasts who want to share the joy of life. Groove's product development team is currently focusing on safe, comfortable, and low profile integration of high performance audio systems with athletic fitting textile products. The patent pending Groove Vest (Audio Enhanced Life Jacket) allows users to listen to music they love, while doing what they love. Groove is working with Black Market SEW & the University of Nebraska-Lincoln's Textiles, Merchandising, Fashon, and Design (TMFD) Program to prepare for Beta test cycles. If you are interested in being a Beta tester, please visit the Groove Watersports.
What is your favorite part about having your startup?
Groove has given me the opportunity to meet lots of amazing people. That alone is by far my favorite part of this experience.
What is your favorite place to eat in Downtown Lincoln?
My favorite places to eat in Downtown Lincoln are Wahoo's Fish Tacos and Culinary Underground. I usually get the Teriyaki Steak Taco's (extra green sauce) at Wahoo's and the Strawberry Spinach Raspberry Chicken Salad with Chiptole Chicken Rolls at Culinary Underground. The people and food at both places are outstanding, that's why I always go back.
What is your favorite thing to do Downtown Lincoln?
I really enjoy working out at Fly Fitness. They have a ton of great classes for everyone.  My favorite classes are Spin, HIIT, and Yoga.  I try to participate in a class everyday, but sometimes my work schedule doesn't allow it. 
If I can't get a workout in, I will night surf the concrete waves of Downtown Lincoln on my longboard.
---
Gus is the entrepreneurial G!