April 2016
April 2016: Baileigh Rodgers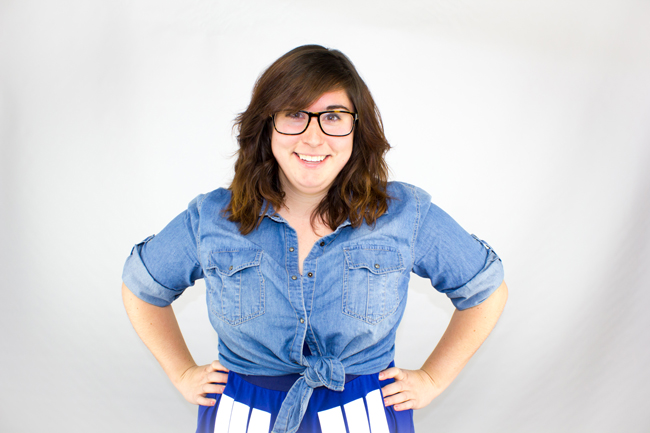 Nomination
Baileigh Rodgers was nominated by her co-worker, Marcus Quevedo, who said the following about his colleague:
"Baileigh is an important cog in keeping this startup company running. Baileigh consistently puts in the extra hours needed to see the continued growth of Bulu Box and development of new partnerships."
"Baileigh consistently performs above and beyond in her role and is an inspiration to everyone at our company as an example of someone who can work hard and a lot of extra hours while staying passionate."
---
Q & A with Baileigh
1. How long have you been with your employer and/or working in Downtown Lincoln?
 I have been working at Bulu Box for a little over 3 years.
2. What is your primary role in the workplace?
I am currently the Director of Bulu Marketplace. Bulu Marketplace is our Business-to-Business software that connects brands and retail buyers. Bulu Marketplace is our brand portal that allows brands to upload their products for retail buyers to search and see if they're interested.
3. What is your favorite part about working at your company?
 The people I work with are by far my favorite part of working at Bulu Box. I love that we work together for 8+ hours and still want to play a game of Catan at the end of the day!
4. What is your favorite place to eat in Downtown Lincoln?
My current downtown food obsession is Thai Garden.
5. What is your favorite thing to do in Downtown Lincoln?
The Farmer's Market has been one of my favorite things since I was little, I'm extremely excited for May when it starts again!