March 2017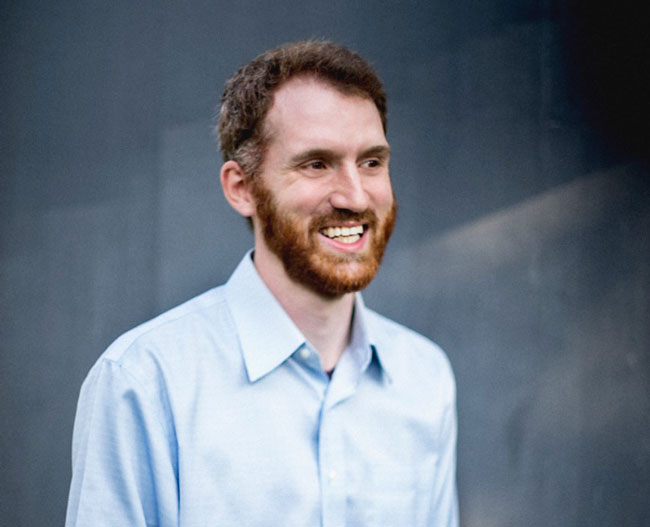 March 2017: Kevin Fitzgerald
Nomination
Kevin was nominated by his co-worker at Carson+Co Global, Jaime Carson, who said the following about his colleague:
"Kevin Fitzgerald or "Fitz" has been a strategic, intuitive leader at our company since the beginning days. He steps into each day with purpose, passion, sound decision-making, and inspiring leadership led by making the right decisions for the right reasons. He is a true example of a mentor and a smart, moral leader in a growing Lincoln startup."
"Fitz is a Lincoln native and enthusiastic about his home town. He moved with his family including wife Sarah and 2yo son Rowan back from Portland to Lincoln to accept this creative director position."
---
Q & A with Kevin
1. How long have you been with your employer and/or working in Downtown Lincoln?
I've been been working for Carson+Co Global for 9 months, downtown for 7.
2. What is your primary role in the workplace?
I'm the Creative Director at Carson+Co, working with our awesome clients and our great team to make sure we craft distinctive marketing and communications plans and materials that get results.
3. What is your favorite part about working at your company?
We get to meet and partner with people who are working on so many interesting projects and campaigns, all working to make a positive impact on our world and environment. It's energizing, to learn about all of these things, to gain new perspectives, and then to have a chance to help those efforts. That, and we have some pretty good tunes playing in the office, whether on Spotify or on vinyl.
4. What is your favorite place to eat in Downtown Lincoln?
Tough call, but for lunch my go-to is Sultan's Kite. And I have yet to find an ice cream place anywhere else as good as Ivanna Cone.
5. What is your favorite thing to do in Downtown Lincoln?
I love bike rides to the Farmer's Market, and trying new local breweries and beers.