Winter is here but the warmth of great art downtown will keep you warm! Grab some wine and enjoy the holiday fun.
Happy First Friday everyone!
January's Downtown First Friday listings:
For the best in wine AND art stop by Gallery 105 located in Bin 105 in the Haymarket!
Where: Gallery 105, 105 8th St.
When: 7pm - 10pm
Who: Image Collection: "China in the 1980's – Through the Lens of an Architect". Original Photography by W. Cecil Steward FAIA; Exhibit curated by Karen Steward. "These images are only a select few of my personal favorites of Dad's collection, chosen from over 2000 slides for their composition and contrast particularly conducive to this unique method of UV printing on the birch wood panel. Where there is dark and mid-tones, there is ink. In the negative space, the wood grain becomes part of the movement and solitude of each piece in a harmonious and peaceful artistic expression."
What: http://www.bin105.com/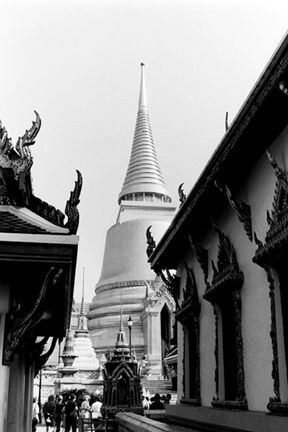 Where: Darger HQ, 1410 O St., Suite 1
When: 6pm - 10pm
Who: "Pentimenti", featuring work by Garric Simonsen (Spokane, Washington) & Michael Willett (Birmingham, AL). Concurrently, Craig Roper will be showing his most recent work in the Local Artist Gallery in an exhibition entitled Retrieval/Redemption. A pentimento (plural pentimenti) is an alteration in a painting, evidenced by traces of previous work, showing that the artist has changed his or her mind as to the composition during the process of painting. All three artists reconstruct and deconstruct their artwork, often leaving a trace of their process. Garric Simonsen's dry-etch paintings on wood create physical surfaces that suggest chaotic order, revealing visual traces of earlier stages of the painting. Michael Willett's dissects Artforum images in his collages; addressing popular culture and philosophical questions. Craig Roper's raw constructions, in particular, his Paintings Crushed by Rocks and Debris on the floor provide evidence of the physical construction of the work. Another general commonality in the exhibition Pentimenti, is that all three artists deal with the ambiguity of history, pop culture and the illusion of the American dream.
What: http://www.dargerhq.com // 402-209-5554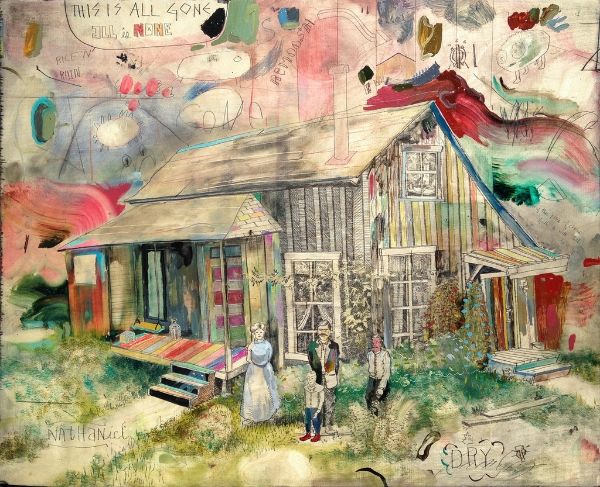 Garric Simonsen, This is All Gone, All is None, 2013, Dry-point and mixed oil based mediums on wood, 24 x 30 in.


Where: Tugboat Gallery, 116 N. 14th St.
When: 7pm - 10 pm
Who:"Figures and Forms" featuring Maggie Sather and Shawn Teseo Ballarin with DJ ol' moanin'. Shawn Teseo Ballarin's recent series of paintings "Oceans and Mountains" have a visceral energy that activates both vision and mind. The union of paint and object are both physical and rhythmic. Relatively new to Lincoln, Maggie is a graduate of the Maryland Institute College of Art. Her work in this show focuses on the relationship between the figure and the natural world.
What: http://www.tugboatgallery.com/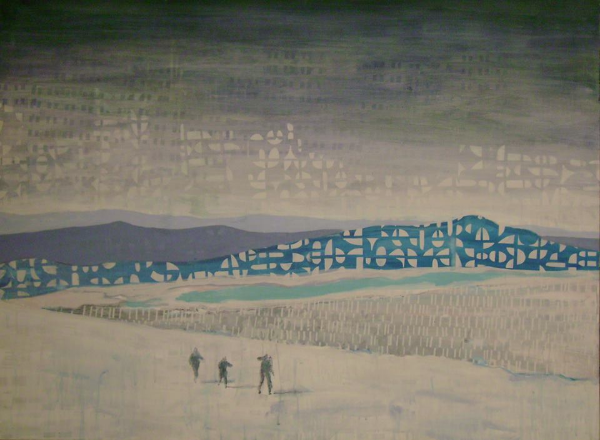 Where: Burkholder Project, 719 P St.
When: 7pm - 9pm >>>SECOND FRIDAY JAN 9th
Who: ALL GALLERY SPACES will feature the 'Artists Choosing Artists Show'. Artwork by Burkholder Artists will be displayed alongside their Guest Artist's work. Mediums represented will include painting, sculpture, photography, glass work, wood turning, fiber art, jewelry, mixed media collage, and found-object assemblage.
SPECIAL EXHIBIT: Held over for a second month . . . 'Bold, Bright, and Beautiful' – Acrylic Paintings by Valery Wachter
What: http://www.burkholderproject.com/


Where: Doc's Place, 140 N. 8th St.
When: 6pm - 9pm
Who: Jeff Campbell's work with ink, photography and digital manipulation is on display in a show called "Scenes from the Marmot Farm" at Doc's Place through January, 2015. Campbell's process is "spontaneous", taking cues from scribbles and doodles that he scans into Photoshop® to manipulate. Pieces will include studies on characters and cityscapes and abstractions of the two with special attention paid to line quality, texture and color.
What: https://www.facebook.com/DocsPlaceBar




Where: Screen Ink, 416 S. 11th St.
When: 7pm - 10pm
Who: no show this month
What: http://screenink.com


Where: Gallery Nine, 124 S. 9th St.
When: 6:30pm - 9:30pm
Who: "CERAMICS!" Ceramic Creations by UNL Graduate Students. Treat yourself to an earthen world of shape and texture, when gallery Nine features fascinating creations from UNL Graduate Students.
What : http://gallerynine.wordpress.com/




Where: Noyes Art Gallery, 119 S. 9th St.
When: 6:00 pm - 9:00 pm
Who: January Focus Artists: Therese Bauer, Karen Griffin, Kye Halsted, Lana Lionberger, Dan Lynn, Elaine Mills, Christopher Van Ooyen, Bridget Swenson, & Jeremy Thiessen.
What: http://www.noyesartgallery.com/


Where: Sheldon Museum of Art, 12th and R St.
When: 5pm - 7pm
Who: Daniel Chauche: Visions of the Future Past in Guatemala.
The Sheldon Museum of Art is collaborating with Daniel Chauche to present the first museum exhibition of his photographs in the United States. Chauche, who has been photographing Guatemala since late 1975, presents a cultural, historical, and political narrative through his own unique gaze, creating images that are both anthropological and deeply personal.
What: http://www.sheldonartmuseum.org/


Where: Great Plains Art Museum, 1155 Q St.
When: 5pm - 7pm
Who: The Maximilian-Bodmer Expedition: Travels in the Interior of North America, 1832-1834. Karl Bodmer's vivid reflection of the landscapes, wildlife, frontier settlements, and American Indian peoples that he and Prince Maximilian of Wied encountered during their expedition along the Upper Missouri River. Made possible with support from the Nebraska Arts Council, the Nebraska Cultural Endowment, and the Richard P. Kimmell and Laurine Kimmel charitable Foundation, Inc.
What: http://www.unl.edu/plains/gallery/gallery.shtml


Where: Kiechel Fine Art, 1208 "O" St.
When: 5pm - 9pm
Who: Spotlighting on Martin Lewis' etchings on the second floor.
What: http://www.kiechelart.com/


Where: Workspace Gallery, Sawmill Building | 440 N. 8th Street
When: 6pm - 8pm
Who: Photography by Terri Warpinski - "Surface Tension"
What: https://sites.google.com/site/workspacegallery/


Where: Metro Gallery, 1316 'N' Street
When: 3 pm - 7 pm
Who: Estate Sale Art
What: https://www.facebook.com/MetroGalleryNebraska


Where: Indigo Bridge Books, 701 P St.
When: 7pm - 9pm
Who: curated by Artists on the Edge.
What: http://www.indigobridgebooks.com/


Where: Crescent Moon Coffee, 140 N. 8th St.
When: 8pm - 10pm
Who: Featuring photography by Chad Madson & music with Hope Dunbar
What: http://www.crescentmooncoffee.com/


Where: Eisentrager-Howard Gallery, First floor of Richards Hall, Stadium Drive and T sts. on UNL City Campus
When: 6pm - 8pm
Who: no show this month
What: http://arts.unl.edu/


Where: Jacht Ad Lab, 151 N 8th st., in the basement of the Dozo building
When: 6pm - 9pm
Who: no show this month
What: http://jachtadlab.com/


Where: Jake's, 101 N. 14th St.
When: 7pm - 2am
Who:
What: http://jakescigars.com/


Where: The Pilgimer, 228 N. 12th St
When: 6pm - 10pm
Who: no show this month
What: http://www.thepilgrimer.com/


Where: Marz Bar, 1140 O St.
When: 5 pm - 10 pm
Who: no show this month
What: https://www.facebook.com/marz.bar.94


Where: The Hot Mess, 408 S. 11th St.
When: 7pm - 2am
Who: no show this month
What: https://www.facebook.com/getmessy


Make sure you check out photos and extra info from the two excellent facebook pages.
https://www.facebook.com/FirstFridaysLincoln
https://www.facebook.com/LincolnFirstFriday


Also there is a Twitter Account for First Friday. Check it out: https://twitter.com/LNKFirstFriday or the hashtag #LNKFF


As always, if we've missed any listings feel free to send us a quick email at smunson@downtownlincoln.org and we'll get your listing added as soon as possible.