February we celebrate Photofest 2015. Lincoln PhotoFest is a community-wide celebration of photography, coordinated by the Sheldon Museum of Art. It features exhibitions by local, national, and international artists in venues across the city.
Happy First Friday everyone!
February's Downtown First Friday listings:
NEW GALLERY DOWNTOWN!
Where: Rocketship Gallery, 941 O St. Suite 100
When: 6pm - 9pm
Who: Stuart Gair is a Graduate Student at UNL, working toward his MFA. Stuart draws inspiration for his wheel-thrown stoneware vessels from mid twentieth century Scandinavian forms as well as architectural patterns that surround him in Lincoln. The gallery will also be featuring new works by resident artists, Don Farrall and Dave Christiansen.
What: http://www.rocketshipgallery.com/




Where: Darger HQ, 1410 O St., Suite 1
When: 6pm - 10pm
Who: Eidetic, a group photography exhibition featuring work by: Alaina Hickman (Omaha). Craig Roper (Lincoln). Daniel Coburn (Kansas City), Jean-Francois Leboeuf (Montreal), Kerry Kolenut (Franklin Lakes, NJ), Kim Steele (San Francisco), Larry Gawel (Lincoln), Michael Farrell (Lincoln), Maja Radanović (Toronto), Roger Bruhn (Lincoln), Sheila Talbitzer (Omaha), TripleScorpio (New York), & Taura Horn (Lincoln). Eidetic memory, or photographic memory, is the ability to recall images in great detail. It is found in two to ten percent in early childhood and usually fades after age six. All of the work in the exhibition reference memory in one way or another, whether it be the sociological concept of collective memory, external memory, explicit or implicit memory.
What: http://www.dargerhq.com // 402-209-5554


Daniel Coburn, Suspension, 2013


Where: Tugboat Gallery, 116 N. 14th St.
When: 7pm - 10 pm
Who: "Connections" in participation with Lincoln PhotoFest featuring Amanda Breitbach, Chadric Devin, Allen Morris, and Rana Young - all current photography graduate students at UNL with music by DJ C-Record.
What: http://www.tugboatgallery.com/




Where: Burkholder Project, 719 P St.
When: 7pm - 9pm >>>SECOND FRIDAY JAN 9th
Who: MAIN GALLERY: Photography by Randy Mittan, Gayle Mittan, and Jeremy Thiessen. OUTBACK GALLERY: 'Plains and Mountains' – Oil Paintings by Ed Millican. SKYLIGHT GALLERY AND SPECIAL EXHIBIT ROOM: Burkholder Photofest, featuring work by 15 Burkholder Project photographers
What: http://www.burkholderproject.com/


Where: Doc's Place, 140 N. 8th St.
When: 6pm - 9pm
Who: "New Orleans: More than Mardi Gras" will feature photos of street performers, parades, Mardi Gras Indians, historic bars, and so much more. Taken by Lincoln artist Jeanne Baer, the images represent her favorite among more than 20,000 photos from her personal collection. As she puts it, "Many people know New Orleans as 'entertainment central,' but it's so much more than that." Come celebrate Mardi Gras early this year with drink specials and savory soul food during this month's First Friday Art Walk.
What: https://www.facebook.com/DocsPlaceBar


Where: Gallery 105, 105 8th St.
When: 7pm - 10pm
Who: Image Collection: "China in the 1980's – Through the Lens of an Architect". Original Photography by W. Cecil Steward FAIA; Exhibit curated by Karen Steward. "These images are only a select few of my personal favorites of Dad's collection, chosen from over 2000 slides for their composition and contrast particularly conducive to this unique method of UV printing on the birch wood panel. Where there is dark and mid-tones, there is ink. In the negative space, the wood grain becomes part of the movement and solitude of each piece in a harmonious and peaceful artistic expression."
What: http://www.bin105.com/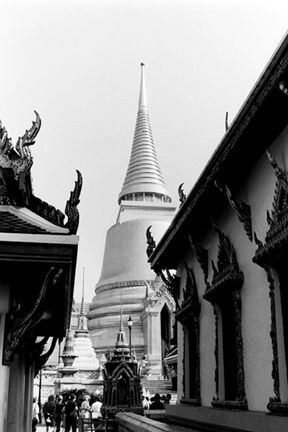 Where: Gallery Nine, 124 S. 9th St.
When: 6:30pm - 9:30pm
Who: "Small Works!" A Collection of "intimate" pieces from Gallery Nine Member Artists, and a Month Long Silent Auction.


Where: Noyes Art Gallery, 119 S. 9th St.
When: 6:00 pm - 9:00 pm
Who: Featured Artist: Heather Dougherty
What: http://www.noyesartgallery.com/


Where: Sheldon Museum of Art, 12th and R St.
When: 5pm - 7pm
Who: Will Wilson: Critical Indigenous Photograph Exchange. Sheldon's offering for PhotoFest 2015 presents a selection of recent work by Native American photographer Will Wilson, who was born in San Francisco and raised on the Navajo reservation. His work combines nineteenth-century processes with digital technology to stimulate dialogue around "photographic exchange" as it pertains to Native Americans. Through a series of ongoing performances—under the general title Critical Indigenous Photograph Exchange—the artist engages in questions about identity, multiculturalism, and Americanness.
What: http://www.sheldonartmuseum.org/


Where: Great Plains Art Museum, 1155 Q St.
When: 5pm - 7pm
Who: Select Photographs by Fred E. Miller: Photographer of the Crows (Lower level Lentz Gallery). As part of the 4th Biennial Lincoln Photofest, a selection of photographs from the Fred E. Miller photograph collection on loan from the Carroll and Nancy O'Connor Foundation will be featured in the Lentz Gallery. Between 1898 and 1912, Fred E. Miller photographed the Crow in Montana. Miller's images provide an intimate portrait of the Crow during what some have considered the last years of their wholly traditional plains life.
What: http://www.unl.edu/plains/gallery/gallery.shtml


Where: Kiechel Fine Art, 1208 "O" St.
When: 5pm - 9pm
Who: Photography by Larry Ferguson. Mr. Ferguson is featured on the second floor spotlight gallery and is our featured photographer for Lincoln's Photofest 2015. Kiechel Fine Art will also be exhibiting the final showing of their Holiday show before it comes down for the 2015 Print Show. The Holiday Show exhibits a wide range of estate and regionalist artists as well as new works from our Midwest Contemporary artists throughout the galleries.
What: http://www.kiechelart.com/




Where: Workspace Gallery, Sawmill Building | 440 N. 8th Street
When: 6pm - 8pm
Who: Photography by Antone Dolezal and Lara Shipley - "The People of the Devil's Promenade"
What: https://sites.google.com/site/workspacegallery/


Where: Metro Gallery, 1316 'N' Street
When: 3 pm - 7 pm
Who: Photofest featuring Chance Brown, Joshua Redwine, Jeanne Baer, Patricia Saldana, Sonya Wing, Joel Stuthman and Bonnie Bergeson.
What: https://www.facebook.com/MetroGalleryNebraska


Where: Indigo Bridge Books, 701 P St.
When: 7pm - 9pm
Who: curated by Artists on the Edge.
What: http://www.indigobridgebooks.com/


Where: Eisentrager-Howard Gallery, First floor of Richards Hall, Stadium Drive and T sts. on UNL City Campus
When: 6pm - 8pm
Who: Photofest 2015 plus Twenty-six faculty and staff members from the University of Nebraska–Lincoln's Department of Art and Art History will show their work in a variety of media in the "Faculty and Staff Exhibition". "I don't think we've ever had a time in the history of this department when we've had so many accomplished artists working here," said Pete Pinnell, professor and chair of the Department of Art and Art History. "What's fun is that these artists include not just our full-time faculty, but also our part-time faculty and the staff members who make this department run. From top to bottom, this department is filled with exciting artists working in an incredibly wide array of mediums. I know that this will result in a fantastic show."
What: http://arts.unl.edu/


Margaret Bohls, "Double Vases on Tray," porcelain and stoneware, 2014.


Where: Jake's, 101 N. 14th St.
When: 7pm - 2am
Who: Brad Linhardt
What: http://jakescigars.com/


Where: The Pilgimer, 228 N. 12th St
When: 6pm - 10pm
Who: MAKERS MARKET FEBRUARY -- Valentine's Pop-Up style. The people have spoken and it turns out one month off is enough. Be sure to stop by February 6th from 6-10pm and get your loved one something local and awesome.
What: http://www.thepilgrimer.com/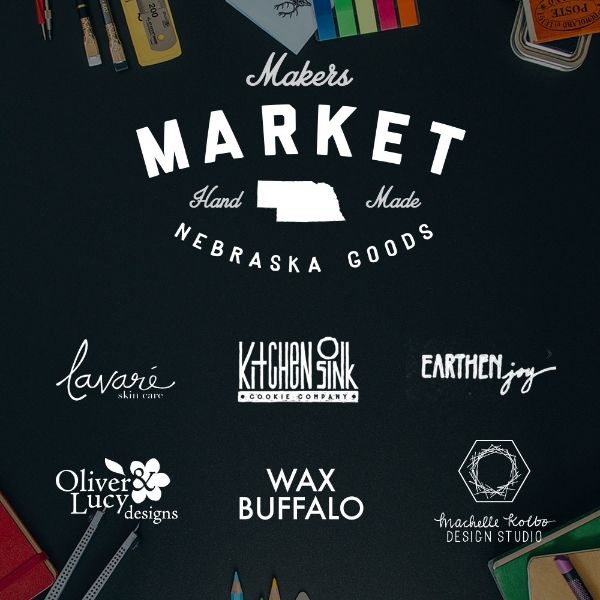 Where: The Hot Mess, 408 S. 11th St.
When: 7pm - 2am
Who: Ryan N. Olson "Hungry Eyes" Acrylic mixed media with pen and marker.
What: https://www.facebook.com/getmessy


Where: Crescent Moon Coffee, 140 N. 8th St.
When: 8pm - 10pm
Who: Andy Miller & Mitchell Sherman
What: http://www.crescentmooncoffee.com/


Where: Marz Bar, 1140 O St.
When: 5 pm - 10 pm
Who: no show this month
What: https://www.facebook.com/marz.bar.94


Where: Screen Ink, 416 S. 11th St.
When: 7pm - 10pm
Who: no show this month
What: http://screenink.com


Where: Jacht Ad Lab, 151 N 8th st., in the basement of the Dozo building
When: 6pm - 9pm
Who: no show this month
What: http://jachtadlab.com/


Make sure you check out photos and extra info from the two excellent facebook pages.
https://www.facebook.com/FirstFridaysLincoln
https://www.facebook.com/LincolnFirstFriday


Also there is a Twitter Account for First Friday. Check it out: https://twitter.com/LNKFirstFriday or the hashtag #LNKFF


As always, if we've missed any listings feel free to send us a quick email at smunson@downtownlincoln.org and we'll get your listing added as soon as possible.