May Day Art Crawl!!
New printed maps available at all the galleries.
Happy First Friday everyone!
May's Downtown First Friday listings:
New Gallery Downtown:
Where: Sourpuss Studios, 903 O St, Lincoln, Nebraska 68508
When: 7pm - 10pm
Who: Anne Koenig - "Current's Future". Working from memories pertaining to bodies of water around her family's home; Anna Koenig creates distorted oil paintings, drawings, and assembled found objects that act as meditations on location and the inevitable forward movement that carries a current to its future. Anna Koenig recently received her Bachelor of Arts in painting at UNL and is currently living and working in Lincoln, Nebraska.
What: http://www.sourpussstudio.com/
UNL'S CAPSTONE EXHIBITION!
Where: Eisentrager-Howard Gallery, First floor of Richards Hall, Stadium Drive and T streets on UNL City Campus
When: 5pm - 7pm
Who: The Capstone Exhibition will be on display May 1-8. This exhibition features the work of graduating undergraduate candidates for studio art degrees in the University of Nebraska–Lincoln's Department of Art and Art History.
Two exhibitions will run concurrently for the Capstone Exhibition. The Studio Art exhibition will be in the Eisentrager-Howard Gallery. Graphic Design students will exhibit in the MEDICI Gallery. Both galleries are located on the first floor of Richards Hall on the UNL city campus.
An opening reception will be held on First Friday, May 1 from 5-7 p.m. On Friday, May 8, there will be a closing reception from 5-7 p.m. with awards announced at 6 p.m.
Special hours for this exhibition are Friday, May 1 from 8:30 a.m. to 7 p.m. and Saturday, May 2 from 9 a.m. to 5 p.m. in conjunction with the Clay Club and Photo Club sales. Regular hours will be Monday, May 4-Friday, May 8 from 12:30-4:30 p.m. each day.
Twenty students will have their work on display in the Studio exhibition: Abigail Ahmed, David Allen, Michela Bridger, Claire Briney, Shan Gao, Lisa Guevara, Sean Johnson, Alec Kaus, Jennifer May, Grant McMullen, Hana Mustafa, Jessica Nguyen, Jordan Scribner, Rachel Silva, Elizabeth Slonecker, Phalin Strong, Donovan Summers, Dimitri Titov, James White and Megan Zoz.
Twenty-four students will have their work on display in the Graphic Design exhibition: Alison Anderson, Rebecca Beecham, Sarah Doyla, Mariah Farrens, Carson Gose, Karley Johnson, Dorsey Kaufmann, Amanda Kessler, Jordan Lambrecht, Christian Lupori, Kaitlyn Nelson, Emma O'Connell, Andrue Oglesby, Robert Owens, Kathryn Pauley, Paul Raymond, Molly Sailors, Nicholas Sharon, Lauren Simonsen, Devon Stanczyk, Neely Sutter, Jay Svoboda, Tiffany Wieser and Chenchen Zhang.
Admission to both galleries is free and open to the public. Richards Hall is located at Stadium Drive and T sts on the UNL city campus. For more information, contact the Department of Art and Art History at (402) 472-5522.
What: http://arts.unl.edu/


Rachel Sliva, "Ribs," textiles, 2015.


Where: Gallery Nine, 124 S. 9th St.
When: 6:30pm - 9:30pm
Who: "Unusual Creatures" New Work by painter Susan Oltman and Cut Paper Collage artist, Meghan Stratman.



Where: Rocketship Gallery, 941 O St. Suite 100
When: 6pm - 9pm
Who: "Colors of Spring" by resident artist, Don Farrall, plus a "cookie" theme to their snacks and the usual complimentary coffee or refreshment.
What: http://www.rocketshipgallery.com/


Where: Burkholder Project, 719 P St.
When: 5:30pm - 8:30pm
Who: MAIN GALLERY: 'Found Object Assemblages' – by Julie McCullough; and 'Gatherings and Branchings' – Mixed Media Textiles by Jane Marie. OUTBACK GALLERY: 'Spring is Here' – Paintings by Katrina Methot Swanson; and 'Kiln Fired Glass' – by Harold Tompkin, Jr. SKYLIGHT GALLERY: 'Gardens' – Watercolor Paintings by Howard Kaye. SPECIAL EXHIBIT: 'Contemporary Realism' – Paintings by Dale Macafee
What: http://www.burkholderproject.com/


Where: Noyes Art Gallery, 119 S. 9th St.
When: 6:00 pm - 9:00 pm
Who: Artist Chairs: Rodger Gerberding & Kathy Jurgens
What: http://www.noyesartgallery.com/


Where: Tugboat Gallery, 116 N. 14th St.
When: 7pm - 10 pm
Who: "Slag/Island" featuring Amanda Smith and Josh Johnson: We think of this exhibition as a love letter to our warehouse studio, a space containing a 3-acre collection of cast-off objects. In Rick Bass' story Pagans, a trio of teens find a "slag island" – a riverside collection of waste industrial equipment – and proceed to polish, repair, and alter the discarded junk to create a world of their own. Like these characters, we explore our shared interest in landscape through the ritual process of turning junk into something precious.
What: http://www.tugboatgallery.com/




Where: Sheldon Museum of Art, 12th and R St.
When: 5pm - 7pm
Who: Gee's Bend: From Quilts to Prints. In 2002 the widely acclaimed touring exhibition The Quilts of Gee's Bend brought to the attention of the art world the bold, improvisational quilts made by generations of women from the rural community of Gee's Bend, Alabama. Less well known are a series of limited-edition prints made by four Gee's Bend artists between 2005 and 2014: Louisiana P. Bendolph (b. 1960), Mary Lee Bendolph (b. 1935), Loretta Bennett (b. 1960), and Loretta Pettway (b. 1942). These prints capture the distinctive design aesthetic of the individual quiltmakers, a connection that can be appreciated only when the prints and quilts are viewed together.
What: http://www.sheldonartmuseum.org/


Where: Great Plains Art Museum, 1155 Q St.
When: 5pm - 7pm
Who: "Looking Back, Looking Forward: Native American Art from the Permanent Collection"
Inspired by the Standing Bear and the Trail Ahead Symposium, "Looking Back, Looking Forward: Native American Art from the Permanent Collection" features different forms of artistic expression found in Native American artworks from the Great Plains Art Museum's permanent collection.
Alongside works by Native American artists, stereoviews and photographs from the 19th Century portray the indigenous peoples of the Great Plains as captured through a non-native lens. Such images provide a glimpse of a way of life that inspired artists of later generations and demonstrates the significance of Native American culture in the past, present, and future of the Great Plains.
What: http://www.unl.edu/plains/gallery/gallery.shtml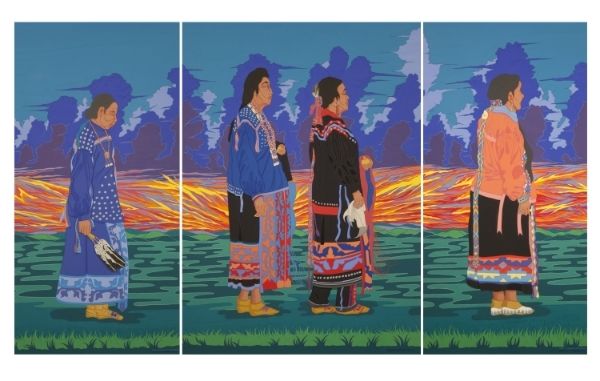 Where: Kiechel Fine Art, 1208 "O" St.
When: 6pm - 9pm
Who: For May First Friday Kiechel Fine Art is pleased to showcase to the art community the 2015 Solo Exhibition by Susan Puelz. These beautiful landscapes have taken over the first floor of the Kiechel Fine Art gallery and vary from uniquely painted pottery to her signature large paintings.
We will also be showcasing a number of newly acquired Thomas Hart Benton paintings on the second floor of the Kiechel Fine Art gallery. These can be seen in the spotlight show room right off the second floor elevator. Thomas Hart Benton paintings are historic, beautiful and create conversations for our patrons visiting us from across the United States.




Where: Workspace Gallery, Sawmill Building | 440 N. 8th Street
When: 6pm - 8pm
Who: Ardine Nelson - "Inventing Landscape"
Black and white photography, landscape, secret spaces, plastic cameras, multiple views as one, mans' arrangement within the landscape: all these are my most basic means of expression. Although I have worked in many other ways these are the ideas I return to. When I visit a new place, whatever else I may do, my Diana camera comes out of the bag and I explore. The resulting work both documents and interprets the environments I find.
What: https://sites.google.com/site/workspacegallery/




Where: Metro Gallery, 1316 'N' Street
When: 3 pm - 7 pm
Who: OUTSIDER ART. Intuitive, visionary art, honoring those who must create. May is Behavioral Health Month, see an exciting, edgy show all priced to sell. Art often means survival for these artists, it is their expression of a deeply personal view of reality.
What: https://www.facebook.com/MetroGalleryNebraska


Where: Crescent Moon Coffee, 140 N. 8th St.
When: 7pm - 10pm
Who: T.J. Templeton and live music from 8 to 10pm with Andy Miller. Painter by nature. Regionalist. Realist. Primarily figurative.
I work closely with my models to understand them as participants in the human condition and to see the world through their eyes as I work with them. All of my work is created using the only the finest archival materials. The formula that I've created for my oil painting medium uses no dammar resin or varnish, ensuring that removing and replacing any final varnish will cause no harm to the painting. The materials that I use and techniques that I employ have all thoroughly researched and approved by AMIEN: The Art Materials Information and Education Network."
What: http://www.crescentmooncoffee.com/


Where: Jake's, 101 N. 14th St.
When: 7pm - 2am
Who: Photography by Zach Blume
What: http://jakescigars.com/


Where: The Hot Mess, 408 S. 11th St.
When: 6pm - 8pm
Who: "Unicorns, Roller-SK8's, Rainbows and More" - New prints & paintings from Jen Deets
What: https://www.facebook.com/getmessy


Where: Ploughshare Brewing Co. 1630 P St.
When: 7:30pm - 9:30pm
Who: Paintings by Brad Krieger. The exhibit will be in place throughout May. The brewery will throw down some light snacks while you peruse the paintings. Krieger is a Professor of Art at Doane College and has his work regularly exhibited at local, regional, and national levels.
What: http://ploughsharebrewing.com/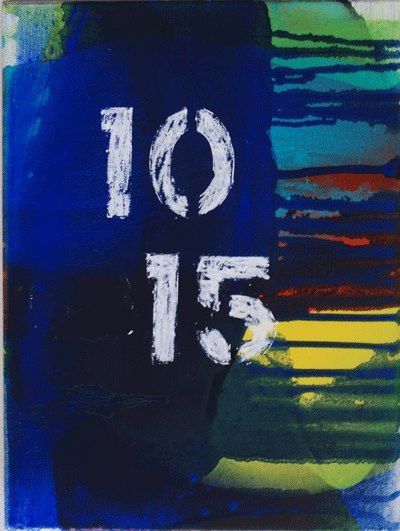 Where: The Railyard. Canopy Street
When: 5pm - 9pm
Who: The show is going to include pottery and sculptures from Lincoln Southeast High School students.
What: http://www.canopyst.com/railyard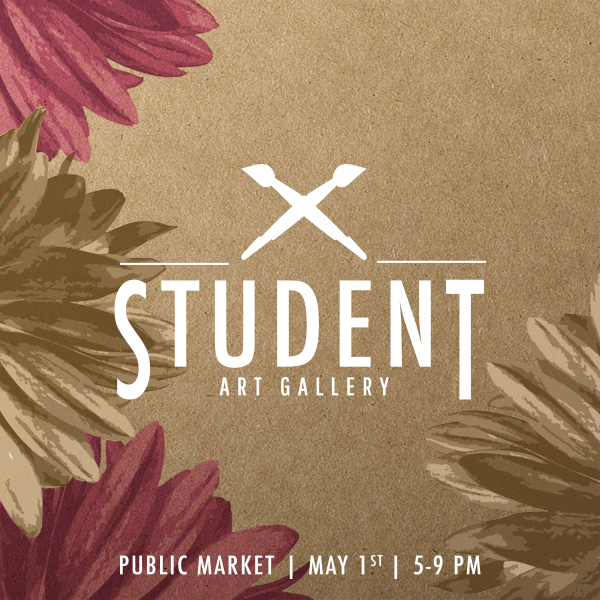 Where: Doc's Place, 140 N. 8th St.
When: 6pm - 9pm
Who:
What: https://www.facebook.com/DocsPlaceBar


Where: Gallery 105, 105 8th St.
When: 7pm - 10pm
Who:
What: http://www.bin105.com/


Where: Indigo Bridge Books, 701 P St.
When: 7pm - 9pm
Who: curated by Artists on the Edge.
What: http://www.indigobridgebooks.com/


Where: Screen Ink, 416 S. 11th St.
When: 7pm - 10pm
Who: no show this month
What: http://screenink.com


Where: The Pilgimer, 228 N. 12th St
When: 6pm - 10pm
Who:
What: http://www.thepilgrimer.com/


Make sure you check out photos and extra info from the two excellent facebook pages.
https://www.facebook.com/FirstFridaysLincoln
https://www.facebook.com/LincolnFirstFriday


Also there is a Twitter Account for First Friday. Check it out: https://twitter.com/LNKFirstFriday or the hashtag #LNKFF


As always, if we've missed any listings feel free to send us a quick email at smunson@downtownlincoln.org and we'll get your listing added as soon as possible.