Art and community come together to warm your souls.
February's Downtown First Friday listings:
All new shows at the Sheldon!
Where: Sheldon Museum of Art, 12th and R St.
When: 5 PM - 7 PM
Who:
-> A Century of Sculpture at Sheldon - January 20 through April 24.
Demonstrating one of the museum's collecting strengths, A Century of Sculpture at Sheldon surveys three-dimensional work, acquired through gift, bequest, and purchase, that serve as the prologue for what is yet to come.


David Hare - "Catch" Bronze, 1947
-> Some Place… Not Too Far Away: Bruce and Jean Conner at the University of Nebraska - January 20 through May 8
Bruce Conner (BFA 1956) and Jean Sandstedt (BFA 1955) met in a painting class at the University of Nebraska. They married in 1957 and remained together until Bruce's death in 2008. This exhibition examines the sustained influence of the University of Nebraska art department—as well as the surrounding political, cultural, and geographic environments—on these two artists. Drawn from Sheldon's permanent collection and supplemented by pieces from the Conner Family Trust and local public and private collections, the exhibition includes works from the 1950s and 1960s by the Conners and their professors: Rudy Pozzatti, LeRoy Burket, and David Seyler.


Bruce Conner - "July George: Portrait of George Herms" Mixed media, 1962, reworked 1991
-> The Unfolding Center: Susan York and Arthur Sze - January 20 through May 8.
This collaboration of visual artist Susan York and poet Arthur Sze explores how their disciplines may work synergistically. Sze first composed the poems in consultation with York over a period of nine months. Then, with input from Sze, York created minimalist images to accompany the verse. The exhibition comprises eleven pairs of abstract graphite drawings presented with their source texts. The project debuted in 2013 at the Santa Fe Art Institute.
-> You're Making Me Uncomfortable: Perspectives on Controversial Art - January 20 through March 13.
During the 2015 fall semester, students in a Perspectives in Psychology 440/840 class at the University of Nebraska–Lincoln organized this exhibition to explore controversial topics represented in the Sheldon collection.
+++ New works in the permanent collection!


What: http://www.sheldonartmuseum.org/


Where: Eisentrager-Howard Gallery, First floor of Richards Hall, Stadium Drive and T streets on UNL City Campus
When: 5 PM - 7 PM
Who: "Continuum: Drawing, Painting, Sculpture Alumni Invitational." Twenty-five drawing, painting and sculpture alumni from the Department of Art and Art History
What: http://arts.unl.edu/


Audrey Stommes, "People Helping People," acrylic, ink, charcoal and gold leaf on canvas, 36" x 48", 2015.
Journal Star: http://journalstar.com/entertainment/visual-art/wolgamott-works-by-unl-grads-grab-attention-in-continuum/article_f511ffc5-b306-5cc3-83e6-45829e91e2b7.html


Where: Burkholder Project, 719 P St.
When: 5:30pm - 8:00pm
Who: MAIN GALLERY: 'Figurative Show' - Work in varied mediums by 12 Burkholder Project Artists; Juried by Richard Terrell. OUTBACK GALLERY: 'Rocky Mountain National Park' – Oil Paintings by Edgar Millican. SKYLIGHT GALLERY: 'Photographic Images by Studio 12 Artists' – Randy Mittan, Gayle Mittan, and Cynthia Wood. SPECIAL EXHIBIT: Burkholder Project Photofest – Works by 14 Photographers
What: http://www.burkholderproject.com/


Where: Gallery Nine, 124 S. 9th St.
When: 6:30 PM - 9:30 PM
Who: In February, Gallery 9 will feature A LITTLE SOMETHING, a small works group show featuring new work from Gallery 9 members and invited guest artists.
What: https://gallerynine.wordpress.com/




Where: Tugboat Gallery, 116 N. 14th St.
When: 7 PM - 10 PM
Who: "Me and My Eros" curated by Phoebe Little featuring Evan Hill, Madison Svendgard, Phoebe Little and Jessica Reigle with DJ ol' moanin'.
Though pulling from a broad range of influences from the deviant to the domestic, the work of Jessica Reigle, Evan Hill, Madison Svendgard, and Phoebe Little finds coherence through a common basis in the illustrational lucidity of drawing. Drawings transform into silkscreen and intaglio prints, gouache and acrylic paintings, pen and ink works, zines, comic books, feminist black metal patches, cassette tapes, packaging for wild-foraged potions, and dirty valentines.
What: http://www.tugboatgallery.com/




Where: Metro Gallery, 1316 'N' Street
When: 3 PM - 7:00 PM
Who: Paintings by Stephanie Nelson Caudy
What: https://www.facebook.com/MetroGalleryNebraska


Where: Lincoln Nonprofit Hub, 211 N 14th St
When: 5 PM - 9 PM
Who: Paintings - THE MIKE KULA REPRISE
What: www.nonprofithub.org


Where: Doc's Place, 140 N. 8th St.
When: 6 PM - 9 PM
Who:
What: https://www.facebook.com/DocsPlaceBar


Where: Great Plains Art Museum, 1155 Q St.
When: 5 PM - 7 PM
Who: Denizens: Wildlife on the Western Frontier An Exhibition of Vintage Engravings 1770-1902
Curated by Lee Silliman, a spectrum of original nineteenth century engravings of wildlife that graced the American West will be on view. Images published in Harper's Weekly, Frank Leslie's Illustrated Newspaper, The Illustrated London News, and other historical sources illuminate the native species and their interaction with humans. Included in this menagerie are bears, bison, elk, pronghorn antelope, bighorn sheep, mountain goats, moose, wolves, beaver, cougars, wolverines, eagles, osprey, rattlesnakes, and even (feral) wild horses. These fauna are portrayed in their natural habitat or as the object of mankind's penchant to hunt them for food, clothing, or sport. The panoply of scenes includes dramatic surprise encounters between man and animal, stealthy approach by hunters, conflicts between predator and prey species, a stampede from a prairie fire, Native American veneration of wildlife, and faunal portraits set in their natural habitat.
What: http://www.unl.edu/plains/gallery/gallery.shtml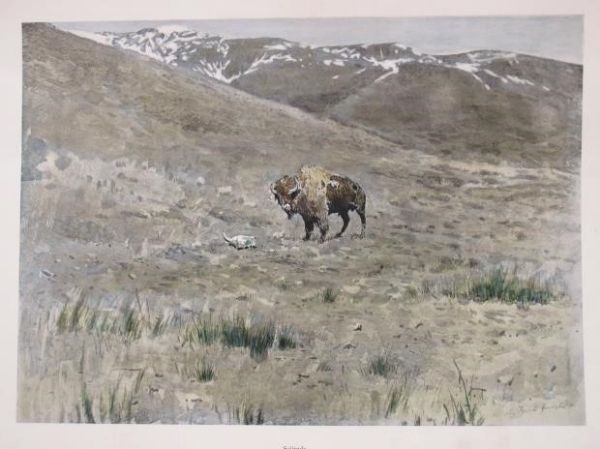 Frederic Remington - "Solitude", 1897 Hand-tinted half-tone engraving


Where: Workspace Gallery, Sawmill Building | 440 N. 8th Street
When: 6 PM - 8 PM
Who: In their first international exhibition, Workspace Gallery partners with Kansas City's Snapshot Gallery to bring together two bodies of work by English photographer Spencer Murphy.
In "Canary in a Coalmine," he explores mining communities around Nottingham, UK. In the past half century mining in the United Kingdom has been in a constant state of flux from closures to strikes to industrial accidents but still the community endures. Centred around the Thoresby Colliery, these images of miners, antique mining equipment and mine sites are a celebration of coal mining as it exists now, a monument to a time past and a reflection of a community that, despite the uncertainty, has remained strong and passionate about a trade that has been passed-on through the generations.
While shooting a series of jump jockeys' portraits for Channel Four's The Original Extreme Sport campaign, he was able to photograph Katie Walsh. He says: 'I was keen to include Katie, I wanted to show both her femininity and the toughness of spirit she requires to compete against the best riders in one of the most demanding disciplines in horse racing. I chose to shoot the series on large format film, to give the images a depth and timelessness that I think would have been hard to achieve on a digital camera'. While the series includes a number of portraits, the one of Walsh included in this exhibition and above, won the National Portrait Gallery's prestigious Taylor Wessing Portrait Prize in 2013.
ABOUT THE ARTIST: Raised in relative isolation in the Kentish countryside, miles from the nearest shop or school, Spencer often found himself with only his imagination for company and the surrounding woodland as his playground. It was a combination of this imagination and an early discovery of his mother's back issues of Life and National Geographic that sparked an early enthusiasm for photography. He studied at the Kent Institute of Art and Design before getting a BA in photography at Falmouth College of Arts. Spencer now lives and works in London, dividing his time between creating his own artwork, and taking on photographic commissions. He was named as one of the Hyeres Festival's emerging photographers of 2008. In 2013 Spencer won First Place in the National Portrait Gallery's prestigious Taylor Wessing Portrait Prize, having been included in the exhibition 6 times between 2006 and 2012. His work is now held in the National Portrait Gallery's permanent collection. He has contributed to many magazines, including The Guardian Weekend, The Telegraph Magazine, Time, Monocle and Wallpaper. His portraits have also appeared in such publications as Baku Magazine, Dazed & Confused, GQ and Rolling Stone. His work has been exhibited throughout Europe and North America, including a 2015 exhibition at Snapshot Gallery in Kansas City, Missouri.
What: https://sites.google.com/site/workspacegallery/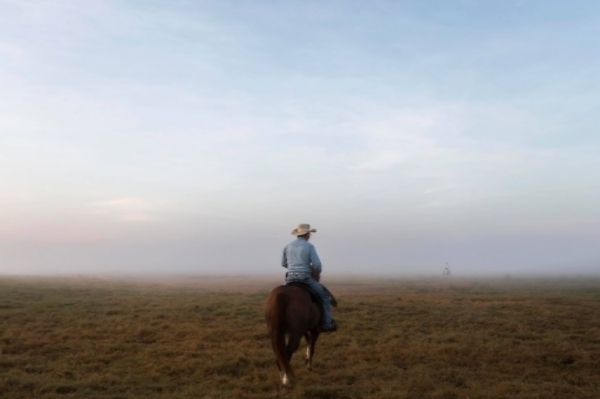 Where: Rocketship Gallery, 941 O St., Suite 100
When: 6 PM - 9 PM
Who: Even though it has been cold and blustery outside, the art and brownies and hot coffee will be sure to warm you up. Yes, I said BROWNIES!!!!!! On this First Friday art walk, at Rocketship Gallery it's BROWNIE NIGHT! Not just one, but SIX different kinds of brownies. The art will chase those winter blues away!
What: http://www.rocketshipgallery.com/


Where: Noyes Art Gallery, 119 S. 9th St.
When: 6:00 PM - 9:00 PM
Who: Featuring: Rob Borzekofski - Pastels, Calvin Banks - Acrylic, Sandra Carpenter - Clay Pottery, Jay Cochrane - Wire Art, Eric Meysenberg - Acrylic, Ronnie Reid - Ghost Picture, Tim Wright - Photography
What: http://www.noyesartgallery.com/


Where: Kiechel Fine Art, 1208 O St.
When: 6pm - 9pm
Who: Kiechel Fine Art is celebrating Midwestern artists and their latest creations throughout the gallery. They will also be conducting a winter sale during the month of February on Still Life Paintings by Dave Gordinier, Bottles of Wine and Jewelry by Nicaulis Rodriguez.
What: www.kiechelart.com


Where: Crescent Moon Coffee, 140 N. 8th St.
When: 7 PM - 10 PM
Who: Fly Over Media Presents: Disappearing Breed by Allison Hess. You can still find open prairie around Houston. Even as Texas's largest city continues its decades-long advance on surrounding municipalities, you only have to drive about 50 miles west from the city center to find the wide flatlands of the Kaechele Ranch.
Out here, ranching culture reigns, with community names proving a pre-suburbanization purpose: Prairie View, Fulshear, Fields Store, Hope.
Frank Reznicek, who operates the 100-some year-old Kaechele Ranch, worries though. He sees housing developments on the horizon. He knows about Cinco Ranch--everyone does--a deeply historical ranch between here and Houston, sold to land developers and turned into miles of quiet, winding suburban streets and identical houses.
He says he gets weekly calls from developers looking to buy his land. It's only a matter of time.
For Reznicek, there's important history rooted in ranches and lifestyles like his. Which elements are worth fighting for against the inevitable? How can we balance the needs of expansion and preservation? How do we remember the past when it's been built-over?
Allison Hess, a photojournalism student at University of Nebraska-Lincoln and Texas native, explores these questions and more in "Disappearing Breed," a work in-progress. All proceeds from this show will fund the project's completion.
Music at 8pm with The Dirty Low Dogs.
What: http://www.crescentmooncoffee.com/


Where: The Hot Mess, 408 S. 11th St.
When: 6pm - 8pm
Who:
What: https://www.facebook.com/getmessy


Where: Jake's, 101 N. 14th St.
When: 7 PM - 2 AM
Who: tba
What: http://jakescigars.com/


Where: The Railyard, Canopy Street.
When: 5 PM - 8 PM
Who: No show this month
What: http://www.railyardLNK.com/


Where: Ploughshare Brewing Co. 1630 P St.
When: 7:30 PM - 9:30 PM
Who: No show this month
What: http://ploughsharebrewing.com/


Where: Gallery 105, 105 8th St.
When: 7 PM - 10 PM
Who: No show this month
What: http://www.bin105.com/


Where: Indigo Bridge Books, 701 P St.
When: 7 PM - 9 PM
Who: Curated by Artists on the Edge.
What: http://www.indigobridgebooks.com/


Where: Licorice International, 803 Q Street
When: 6 PM - 7:30 PM
Who: No Show this month
What: http://www.licoriceinternational.com/


Printed maps available at all the galleries.
Make sure you check out photos and extra info from the two excellent facebook pages.
https://www.facebook.com/FirstFridaysLincoln
https://www.facebook.com/LincolnFirstFriday


Also there is a Twitter Account for First Friday. Check it out: https://twitter.com/LNKFirstFriday or the hashtag #LNKFF


As always, if we've missed any listings feel free to send us a quick email at smunson@downtownlincoln.org and we'll get your listing added as soon as possible.