Black Circle Records finds its groove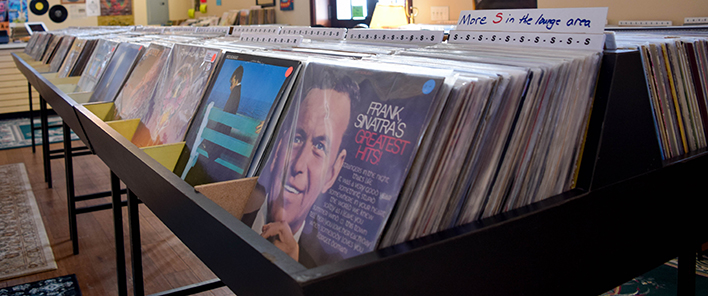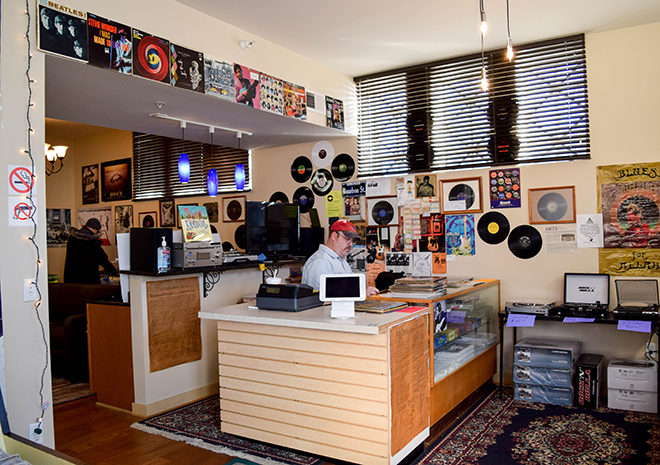 The gray-bricked building south of the Grand Manse is a long-standing and mysterious structure. Formerly a rest stop in the 1920s, a storage shed in its later years and an apartment unit, the small building has undergone a series of transformations. Today, Black Circle Records fills its cozy space with used and new vinyl, CDs and record players. 
Owner Doug Frank opened Black Circle in the fall of 2016 with two employees and former students of his. After nearly 30 years of coaching speech and debate in Omaha and Lincoln high schools, Frank retired and decided to spend his newly acquired free time to pursue his dream of owning a record store.
Frank said the recent resurgence of vinyl was a main reason why he wanted to open Black Circle. He saw a younger generation becoming interested in records again and felt it was the right time to open a record shop in Lincoln. 
"I'm always amazed when college kids come in here [and I see] what they're looking at," Frank said. "They'll grab an A$AP Rocky record or something like that but they'll also grab a Neil Diamond record. I think people like having a physical copy of something. There's artwork, information about the artists. It's those things you don't get with a digital download. I think a lot of people have missed that."
Prior to teaching, Frank worked for years in record shops and amassed a large, personal record collection. Frank's love of music stretches beyond his hundreds of records at home, however. Frank is also a guitarist and drummer and has been a part of many local bands throughout the years.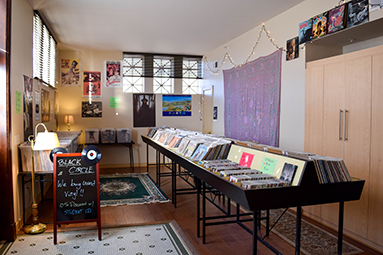 Jam sessions and live musical performances are in Black Circle's future, according to Frank. He said he hopes to bring live music into his store as well with jam sessions in a back room and performances on his rooftop once the weather warms. 
"Coming from a high school teacher, I know there's a lot of really good high school bands that don't get the chance to play very much," Frank said. "If we could do something for that particular group of folks, I'd like to do that."
Frank said business has been steady and he hopes to see it grow as word of mouth about the record store continues to grow. Though unassuming from its modest exterior, Frank wants people to know Black Circle Records has a large selection of vinyls from every genre.
He loves surrounding himself with music, whether it be performing, listening to or talking about it. Frank recalls the intimacy of personal music recommendations people could find from their local record store clerks. He hopes to bring those conversations back. 
"When I was growing up and going to records stores, if the guy knew what he was doing, they could say 'Oh you like this person? You should listen to this band,'" Frank said. "I think that's kind of missing too. With streaming services you do get some recommendations--and I've been turned onto some really good music that way--but it's just nice to have that in-person recommendation."
---
Black Circle Records is located at 100 N. 9th St. 
Their hours are: 
Monday-Thursday: 12:30 PM - 6 PM
Friday: 12:30 PM - 8 PM
Saturday: 11:00 AM - 8 PM
Sunday: Closed
Follow Black Circle Records online at: 
Facebook: The Black Circle LLC