Book recommendations for the new year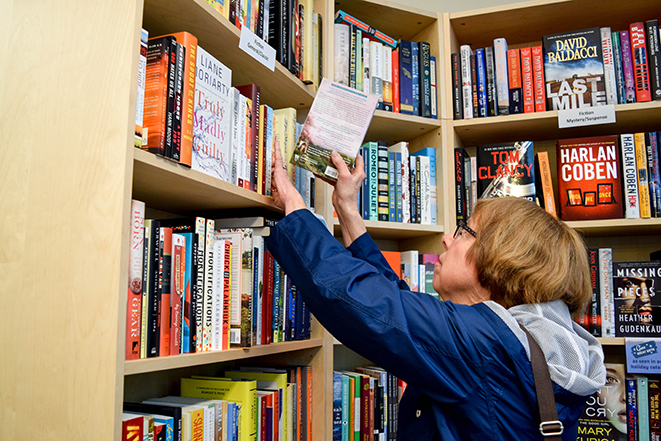 New Year's resolutions often work to strengthen mind and body. 
To stick to your mental goals and give your brain a workout, downtown offers a variety of bookstores that sell both new and used books. 
Leslie Huerta, owner of downtown bookstore Francie & Finch, sent Downtown Lincoln some recommendations and books to look forward to in the new year. All books listed below will be available at Francie & Finch upon release. 
---
Jan. 3
"Difficult Women," Roxane Gay
The women at the center of Roxane Gay's story collection battle sexual assault, financial issues, single motherhood and aggressive stereotypes. It's a big year for Gay, the popular author of "Bad Feminist" and "An Untamed State": Her long-awaited book "Hunger: A Memoir of (My) Body" is slated for a mid-June release.
---
Jan. 31
"4 3 2 1," Paul Auster
Paul Auster's first novel in seven years is an 880-page epic, charting four distinctive life paths for the same character, Archibald Isaac Ferguson, born in New Jersey in 1947. Interestingly, each Ferguson becomes enraptured with the same woman, Amy Schneiderman, albeit in different ways.
---
Feb. 2
"Norse Mythology," Neil Gaiman
The award-winning fan favorite ("American Gods," "The Sandman" comic book series) offers his singular take on ancient Norse myths.
---
Feb. 7
"The One Inside," Sam Shepard
He has written dozens of plays and several story collections, but Pulitzer Prize winner Sam Shepard is just now releasing his first work of long fiction — in which a man reflects on the folly of youth, a bygone America and a restlessness that still propels him. With a foreword by Patti Smith.
---
Feb. 14
"Lincoln in the Bardo," George Saunders
George Saunders is back, this time with a novel riffing on an actual event — the death of Abraham Lincoln's 11-year-old son, Willie, at the start of the Civil War. The narrative soon slips away from realism and into the bardo, a liminal state in Tibetan Buddhist tradition.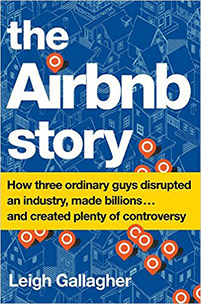 Feb. 14
"The Airbnb Story: How Three Ordinary Guys Disrupted an Industry, Made Billions . . . and Created Plenty of Controversy," Leigh Gallagher
Ever wondered who masterminded Airbnb, the online lodging platform that has taken the world by storm? This book is the first to tell the story of the controversial company that has disrupted the $500 billion hotel industry.
---
March 7
"Exit West," Mohsin Hamid
From "The Reluctant Fundamentalist" and "How to Get Filthy Rich in Rising Asia" comes a dramatic story of love during wartime starring headstrong Nadia and reticent Saeed, who meet as their country teeters on the brink of civil unrest.
March 7
"Ill Will," Dan Chaon
The author of "Among the Missing" and "You Remind Me of Me" returns with a psychological thriller about two brothers, a murder investigation and the stories we tell ourselves in order to live.
---
March 14
"White Tears," Hari Kunzru
In this shape-shifting tale probing racial history and white privilege, two 20-something New Yorkers obsessed with music are drawn into the dark underside of blues record collecting.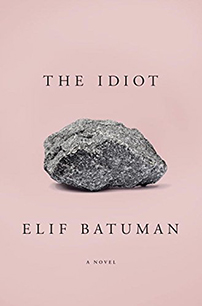 March 14
"The Idiot," Elif Batuman
The New Yorker staff writer explores life on the brink of adulthood in this buzzed-about debut novel following an ambitious young woman named Selin, daughter of Turkish immigrants, and her romantic misadventures in the Hungarian countryside.
---
April 4
"Hallelujah Anyway: Rediscovering Mercy," Anne Lamott
Combining trademark honesty and sharp humor, heartfelt advice and refreshing irreverence, the author of "Traveling Mercies" writes about how to go beyond pain to find meaning in life. Spoiler alert: We're all a huge mess!
---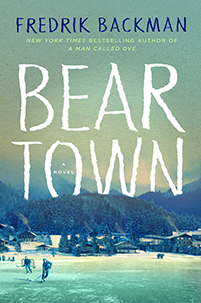 April 25
"Beartown," Fredrik Backman
From the New York Times bestselling author of "A Man Called Ove," "My Grandmother Asked Me To Tell You She's Sorry," and "Britt-Marie Was Here," comes a poignant, charming novel about a forgotten town fractured by scandal, and the amateur hockey team that might just change everything.
---
May 2
"Trajectory: Stories," Richard Russo
Straying from his usual blue-collar characters, Richard Russo's new collection of short fiction features a professor, a real estate agent, a lapsed novelist and a semiretired academic.
---
Francie & Finch is located at 130 S. 13th Street
Their hours are: 
Monday - Friday: 10 AM - 7:30 PM
Saturday: 12 PM - 4 PM 
Sunday: Closed
Follow them online at:
Facebook: Francie & Finch Bookshop
Website: francieandfinch.com/