Choose Your Own Adventure

Valentine's Day planning can be stressful. Luckily for you Downtown Lincoln has eliminated some of the hard thinking. Downtown wants to suggest four different tracks for you to take on the perfect last minute Valentine's Day date. No track is without flexibility. By all means, go to your favorite spot for coffee or a drink of your choosing, but if you are at a loss for plans, help has arrived! The night may be planned, but the romance is up to you. 
---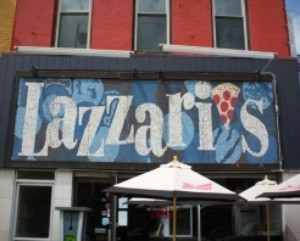 Route 1: Italian Love
If your picture perfect Valentine's Day ends with a smooch at the end of a long strand of pasta this is route is for you. Downtown Lincoln suggests you start your excursion with an Italian soda at the Coffee House to super charge your night. Afterwards, make your way to Lazzari's, one of downtown's only by-the-slice pizzerias. The perfect close to any night out is a warm chocolate chip cookie and we have just the place in mind. The Cookie Company has been working hard to prepare for this very night and your taste buds are the benefactor. 
Substitute any of downtown's Italian restaurants: 
Yia Yia's | Vincenzo's Ristorante | Mellow Mushroom | Old Chicago | Papa John's | JJ Hooligan's | Toppers Pizza
---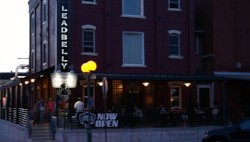 Route 2: An American Classic
To have a unique night you must start with a unique flavor. For this, Downtown Lincoln suggests The Mill and its many different blends of coffee and tea. Just a few steps away is Leadbelly, one of downtown's fine burger joints.To cap off the American dream, stop by Hurts Donut and don't worry, they have an ambulance in case your date has stolen your heart.
Substitute any of downtown's American category restaurants: 
BurgerFi | C. Berry's | The Embassy Bar & Grill | Five Guys Burgers & Fries | Legends | Gate 25 | Honest Abe's | Lazlos | Misty's Steakhouse | Noodles & Company | PepperJax Grill | Southwest Pit BBQ 
---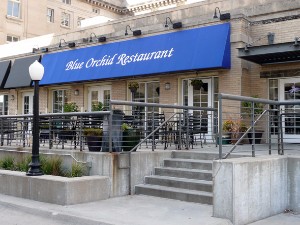 Route 3: Love from the East
If you're in need of some energy to get your night started, try the Redeye at Crescent Moon. When you're ready for a bite to eat we suggest Blue Orchid to satisfy your hunger with the drunken noodles Pad Thai dish. While it may be crowded tonight, the  homemade in-house cinnamon waffle cones at Ivanna Cone will be an excellent way to cool off some of that Thai spice. 
Substitute any of downtown's Asian restaurants: 
Hiro 88 | Blue Sushi | AmuManu Ramen Bar | Thai Garden | Ichiban Sichuan | Panda Express
---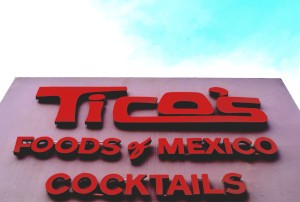 Route 4: Hot Hot Heat
Start your Valentine's Day with a sip of the Suede Dream smoothie from Lincoln Espresso. Just across the street, is an excellent over the border experience from Tico's. End your adventure on a sweet note with a cherry-filled donut or Valentine's treat from LaMar's.
Substitute any of downtown's Mexican restaurants: 
El Potrero  | Chipotle | El Mariachi Taco Cantina | Fuzzy's Taco Shop | Wahoo's Tacos | Qdoba
---
Downtown is aware that the variety of options and routes goes beyond what is listed to take on your Valentine's Day date. There are many paths to explore downtown. This list is a last minute combinations for those without plans. For the full list of downtown restaurants and beverage locations visit the Downtown Lincoln Directory.