Cornhusker Hotel Art Gallery Opens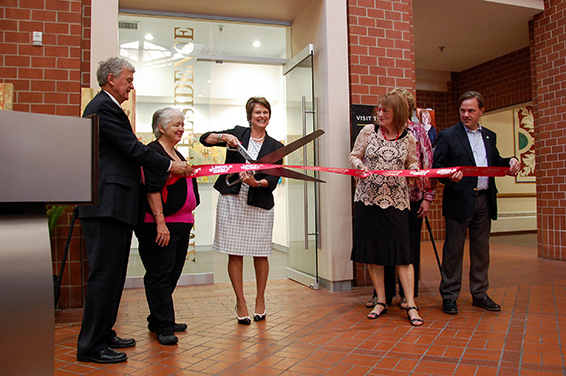 ---
On June 10, The Lincoln Marriott Cornhusker Hotel celebrated the grand opening of their artist-in-residence program and gallery. 
After months of deliberating, Lincoln native Margaret Berry was chosen among six finalists. Berry previously worked as the executive director of the Lincoln Arts Council. Her art uses a variety of mediums, including melted beeswax, to create vibrant mixed media pieces. 
At the gallery's grand opening, Berry spoke about the joy of being able to interact with people at the hotel gallery. 
"It's really an artist's dream to interact with the public, to have people see you making your work, and really to meet people from all over the world," Berry said. "I really can't tell you how precious it is to get that reaction to your work. Everybody's different and they tell me their stories too so it's a great interaction." 
In addition to being open during the week, the gallery will be part of Downtown's First Friday Art Walk. 
---
The Lincoln Marriott Cornhusker Hotel is located at 333 S 13th St. 
For gallery and artist hours, visit Margaret Berry Art's Facebook page.