Downtown Lincoln Halloween

Halloween Downtown
In case you are still making plans for the big Night O' Fright, or just want to show off that costume you're proud of, we have put together a list of entertainment for you. This list has something for goons and goblins of all ages.
---
Lied Center for Performing Arts
Long before Twilight, a nocturnal count survived on the blood of the living in one of the greatest horror stories ever told. Just in time for Halloween, America's premier radio theatre company returns to the Lied Center with a spellbinding story of seduction, sensuality, danger and desire.

---
Haymarket Theatre
Send your kids to come play at the Haymarket Theatre for Theatre Adventure Days! Camp time is from 10-4 PM, but before and after care is available so you won't have to miss any work! This two-day Halloween camp is $75. Students will play with costumes and develop characters!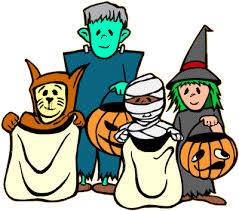 ---
Trunk or Treat
Get ready to Trunk or Treat on Thursday, October 29th from 6-8PM at the Journal Star event lot on 9th & R Streets, right across from the Haymarket! Join our presenting sponsor, Goodwill, for some fun, food and, of course, some great treats! 

---
TADA Theatre
"The Addams Family" is produced by the TADA Theater located in the Historic Haymarket. The production runs from Oct. 15 to Oct. 18, Oct. 22- Oct. 25, Oct. 29 and Nov. 1.
The musical invites audience members back into the home of their favorite creepy and kooky family. Only this time, they're all grown up. Wednesday Addams is now 18, and when she brings home her boyfriend, Lucas, who is surprisingly normal, the clash of two worlds causes chaos between the Addams and Beineke families.

---
VEGA
On October 30th Josh Hoyer & Soul Colossal perform in anticipation of the release of their vinyl album, "Cooked Raw." Accompanying them will be A Ferocious Jungle Cat. The show will start at 9 PM.

---
Bourbon Theatre
There will be a week of Halloween entertainment at the Bourbon starting the 26th of October. There will be a 10 year anniversary of Jerry Pranksters, two nights of Cherub, The Story So Far, Yob and Devils Night.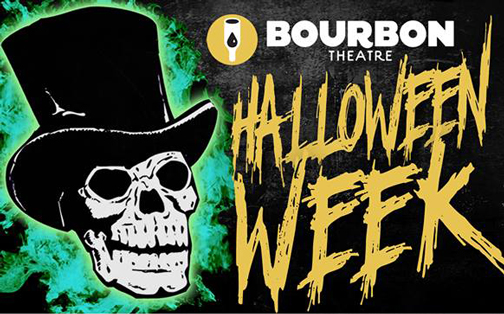 ---
Old Pub Soul Club
Get Vamped! Get Boiled! Get Embalmed! The Fun Bunch is back with another All-Vinyl Oijafied Funk Seance to reconnect you with your dead buttocks and pour vile bubbly groove potions on your square pigeon-toes! The Old Pub will be awarding 3 cash prizes of $50 to the winners of 3 different costume categories.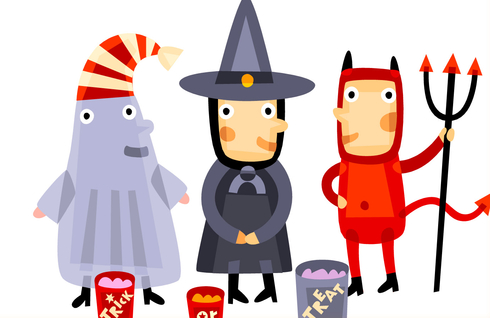 ---
Sower Records Presents (Chez Hay)

Halloween costume party with Shithook, Ferocious Jungle Cat, and The Bottle Tops. October 31st, 2015.
$10 in advance at Lefty's Records, $13 at the door.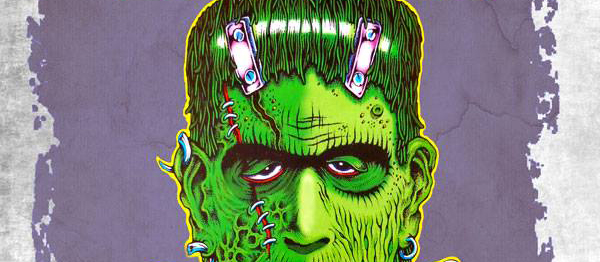 ---
Miller Time Pub & Grill Halloween Costume Party
Miller Time Pub & Grill will be hosting a costume party this Hallow's Eve combining the powers of karaoke, dastadrly drinks and costume contests!

Three top prize winners will be announced for the categories of
- Best Male Costume,
- Best Female Costume, and
- Best Couple/Group Costumes

Winners receive a $50 credit to a night at the Miller Time Tap Table, where you can pick your pours right from the comfort of your seat!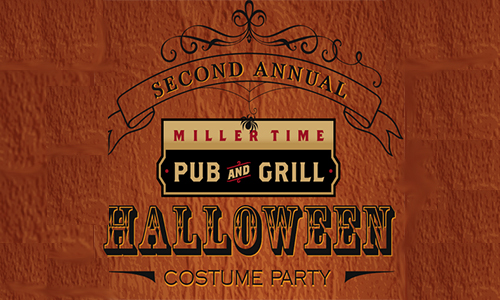 ---
Mueller Planitarium at Morrill Hall
Halloween Laser Spooktacular
Get ready to mash with monsters in the Halloween Laser Spooktacular, a spellbinding sing-along featuring classic Halloween titles such as Monster Mash, Ghostbusters, and Purple People Eater along with a sprinkling of crowd-pleasing current pop and rock songs. Floating laser caricatures and animations of legendary Halloween personalities make for a fun time on an epic scale. Halloween has never looked so dazzling before - trick or treat!

---
Rule G Nightmare on Canopy St.
Join Rule G on Halloween for a Spooktacular night of thrills. Rule G has a costume party in Lincoln with a grand prize of a complete night on the town with limousine services by Luxury Limousine, hotel stay, dinner for two at Longwell's and VIP Service at Rule G.  To enter the contest, you must be present by 10 p.m.  The winner will be announced at the stroke of midnight.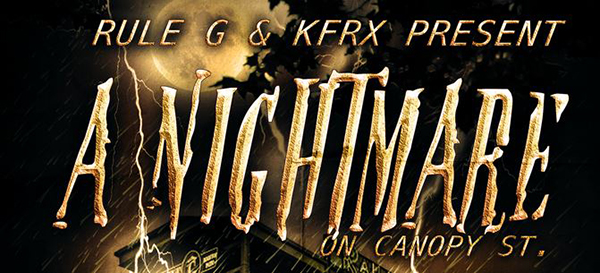 ---
Single Barrel Halloween Bash
Froggy 98.1 presents the Single Barrel Halloween Bash  with the Back Forty

Lincoln Children's Museum
Be a part of our "EEK"-o-friendly fundraising event at Lincoln Children's Museum. Join us Thursday, Oct. 22, or Friday, Oct. 23, for our Tenneco Happy HallowGreen celebration. Start by trick-or-treating on the hidden third floor of the Museum, then play your way around all three museum levels while checking out some interesting creepy-crawlers and ideas to show you how to turn everyday household items into fun family activities! Bring your bag from last year to show your support of going green and you'll be entered to win a prize!