Escape Rooms Arrive Downtown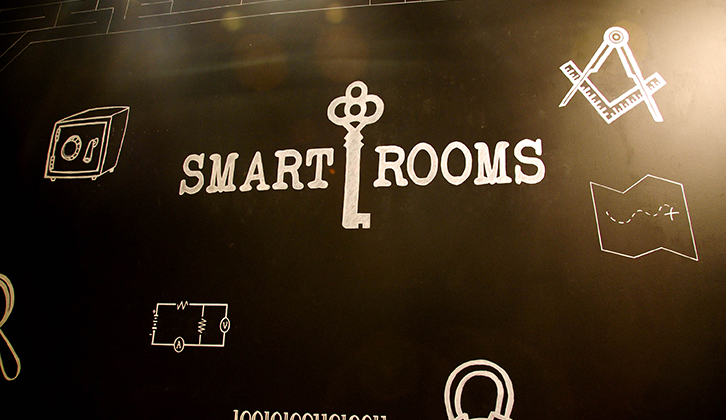 One hour.
One hour to work as a team, find the answer to a mystery and escape a locked room.
Escape rooms are live-action entertainment experiences where a group is placed inside a locked room with 60 minutes to figure out how to escape. Each room typically has a themed mystery and requires participants to use clues located around the room to lead them to the final answer that will unlock the room's door.
Two escape room experiences will open this month Downtown, Smart Rooms and Escape Lincoln, which is located in the Haymarket.
Smart Rooms, located off 13th and O Street, will open on Oct. 29 with their science-themed Relativity Room. The room takes place in the late 1930s in the office of a physicist who has discovered some major secret. As the heirs to the estate, participants must work to discover and extract his secrets before time runs out.
CJ Wells, owner of Smart Rooms, said they have the ability to expand to two rooms and may do so in six to nine months.
Prior to opening Smart Rooms, Wells tried out escape rooms in Omaha, Kansas City and Fort Collins, Colorado, the latter of which he said was most influential on his escape room.
Wells said he's been collecting pieces for the room since July from Habitat for Humanity's ReStore, EcoStores Nebraska and an antique mall.
"You have to get the mood and ambiance because you don't want people to come in and not get the vibe," Wells said. "You want people to get lost in the story."
Smart Rooms will extend the 1930s setting of its Relativity Room to the way clues can be given for stuck parties. Wells said he plans to pre-record a vintage-sounding commercial that will cut into a radio broadcast and gives hints. 
Many escape rooms advise against young children participating due to the level of difficulty the rooms provide. 
"We have on our website that you have to be at least 14 and have at least one 18 year old in your room," Wells said. "If we have a family of four come in and there's a 12-year-old kid, we're not going to turn them away. But what you don't want is a group of 10 year olds come in and they're going to get frustrated and not going to have a good time. So we really encourage, if you have a younger kid, at least make it a family event."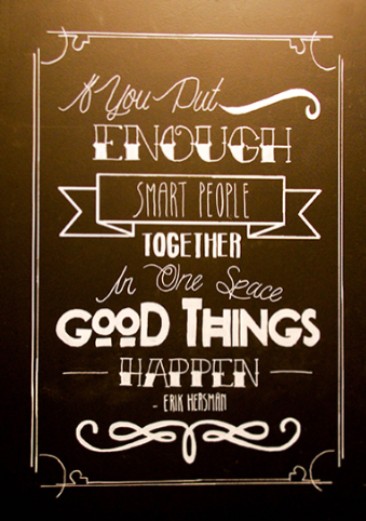 Although Smart Rooms is one of three escape rooms opening in Lincoln this month, Wells said he doesn't feel much competition. 
"It's not like a CVS and a Walgreens opening across the street from each other and competing for people.If people go to another room and they like the idea and experience then we'd hope they'd recommend us to their customers," he said. "And same thing here, if people came in and had a great experience, I hope they go try out other escape rooms."
Escape Lincoln, the second escape room opening Downtown this month, offers three themes: the Cicada, Heist and Alien room.  The three rooms open on Oct. 17 and are available for bookings Saturdays and Sundays.
"If you like ours, go try the others and if you like the others, go try ours," Wells said. "Anyone can enjoy it, it's really fun."
---
Smart Rooms is located at 134 N 13th St. 
Booking is available Wednesdays-Sundays starting Oct. 29. 
Follow them online at:
Website: http://www.smartroomslincoln.com/
Facebook: Smart Rooms
Escape Lincoln is located at 60 The Apothecary, 140 N 8th St.
Booking is available Saturdays and Sundays. 
Follow them online at:
Website: http://www.escapelincoln.com/
Facebook: Escape Lincoln