First Friday April 2017

First Friday Art Walk April 2017
As always it looks to be a great First Friday Art Walk. We have compiled a list of First Friday participants to help you decide your path downtown. Be sure to use #LNKFF when you post pictures to share your night.
---
719 P St. | 5:30-8:00 PM
Work from Linda Benton, Glenda Dietrich Moore, Richard Terrell, Mary Masur, Derrill Grabenstein plus so much more. Stop in this Friday night to enjoy work from Burkholder's talented artists.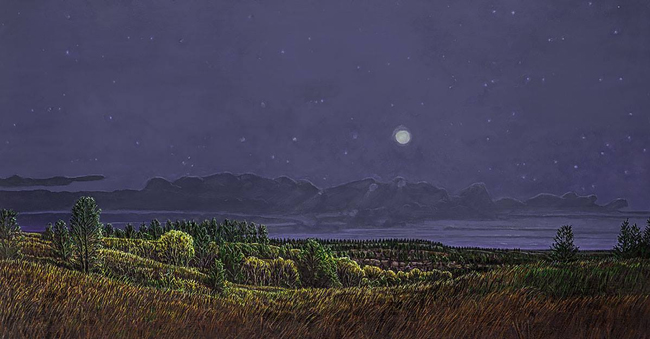 ---
941 O St. Suite 100 | 6:00-9:00 PM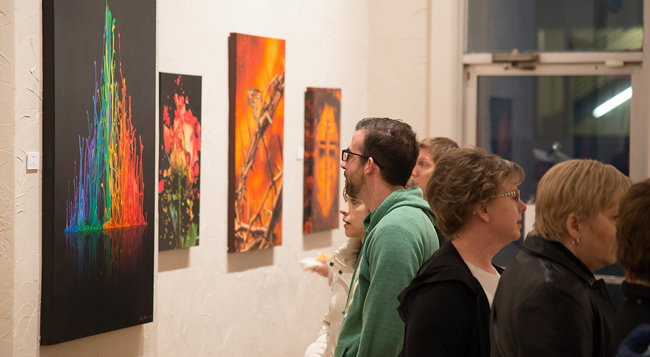 ---
124 S. 9th St. Suite 4 | 6:30-9:30 PM
Gallery 9 is an independent gallery located in the spacious, turn-of-the-century Mission Arts Building at 124 South 9th Street in Lincoln, NE. Beautifully renovated, the building is an historic site with a colorful past whose other tenants include artists and arts related businesses.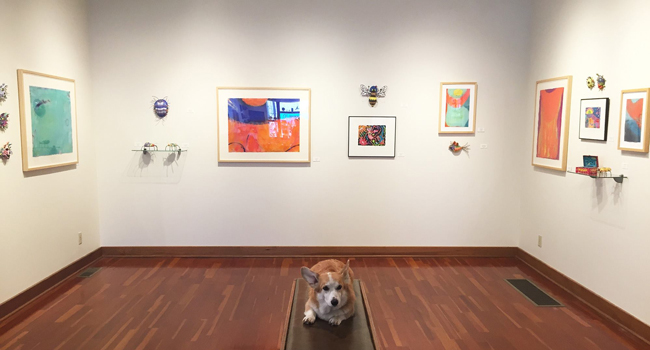 ---
1208 O St. | 6:00-9:00 PM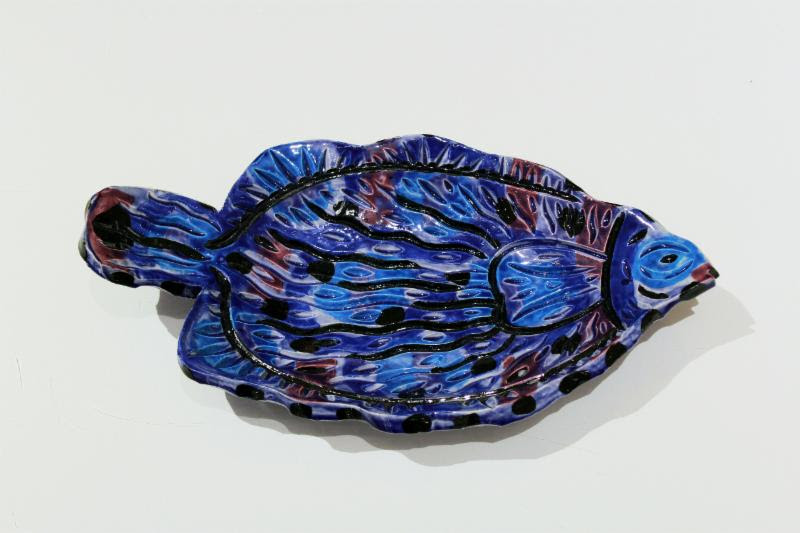 Artist Spotlight: Chad M. Olsen
Chad is a 33 year-old born and raised in Nebraska, who was an active artist in Brooklyn, NY. Chad has decided to move back to his roots and where he is most inspired, and provide us with a time to discuss his newest works. Chad likes to focus his works on oil paint on transparency film, but also has painted on panel as well as canvas. Attached is the press release for viewing and distribution. 
---
119 S. 9th St. | 10:00 AM-9:00 PM
Noyes Art Gallery is located in the heart of the downtown Lincoln art district. All artwork is original and for sale. Sixty member artists are represented in this professional and friendly cooperative gallery. Each month, a new exhibit is unveiled at the First Friday night opening, where the public is invited to meet the artists.
Artwork includes: Cooperative art installations, contemporary and traditional art of all kinds and styles, exterior sculptures, portraits, murals, furniture, folk art, blown glass, wood carvings, photography, bronze sculptures, silver and beaded jewelry, metal reliefs, paper art, watercolors, acrylics, collages, oil paintings, pottery, stained glass, and other made-to-order, one-of-a-kind art.

---
1316 N. St. Suite 101 | 3:00-7:00
At Metro Gallery, we can help you discover just the right piece to suit your taste, environment and budget. Whether you want an investment piece, a conversation piece for your home/office or a special piece of artwork to adorn a foyer or meeting room, our experts can assist you with professional and personalized service. Did you also know that you can rent our pieces for a special event? We are always searching to bring you original art pieces that cover a wide range of styles and genres.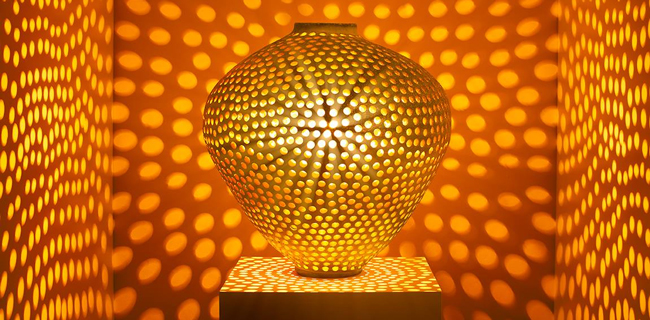 This Month Metro Gallery will host a new show - Paintings by Bob Donlan. Nonprofit Hub will be featuring art from LPS in partnership with Metro Gallery.
---
Parrish Studios (second floor 14th and O St.) | 5:00-10:00 PM

Tugboat Gallery Proudly Presents: "Entangled Pedestrian," a group show featuring Marissa Boyer, Madeline Cass, Cara Miller, and Samantha Hardewig.
Investigating objects and processes, natural and man-made, "Entangled Pedestrian" highlights dichotomies of organic versus industrial forms in the everyday. Through photography, sculpture, and painting, the artists aim to create visual relationships between form and pattern—two-dimensions and three-dimensions—inviting the viewer to find poetic visual interplay in things often less observed.
---
Sheldon Museum of Art
12th and R St. | 5:00-7:00 PM
Catch the premiere of short film "The Idea of a Land Ethic: The art of human connection to the land" presented by the Water for Food Global Institute at the University of Nebraska.
Catch student artists in the act as they demo their skills in painting, throwing clay on the wheel, and more!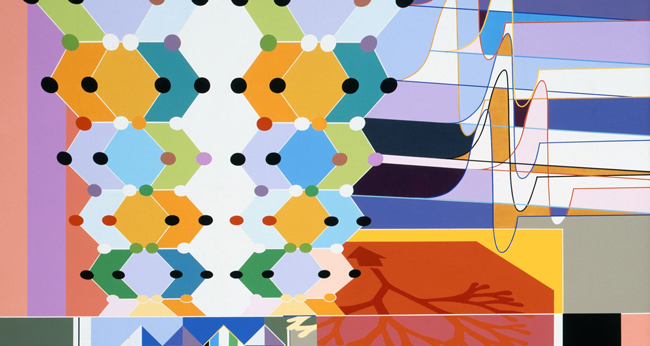 ---
Eisentrager-Howard Gallery
Richards Hall-UNL City Campus | 5:00-7:00 PM
The Eisentrager-Howard Gallery is located on the first floor of Richards Hall, which is located at Stadium Drive and T sts. on the UNL city campus. The Eisentrager-Howard Gallery is open to the public and hosts changing exhibitions that extend the studio and classroom. Exhibitions include MFA thesis, undergraduate capstone, undergraduate juried art competition, faculty biennial, and invited artists.
Gallery hours are Monday-Friday, 12:30-4:30 p.m. Admission to the gallery is free and open to the public.
For more information, call the School of Art, Art History & Design at (402) 472-5522.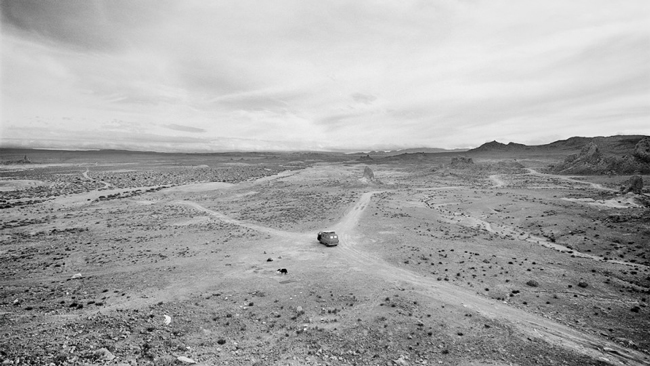 ---
Method Cycles & Craft House
416 S. 11th Street | 7:00 PM - 12:00 AM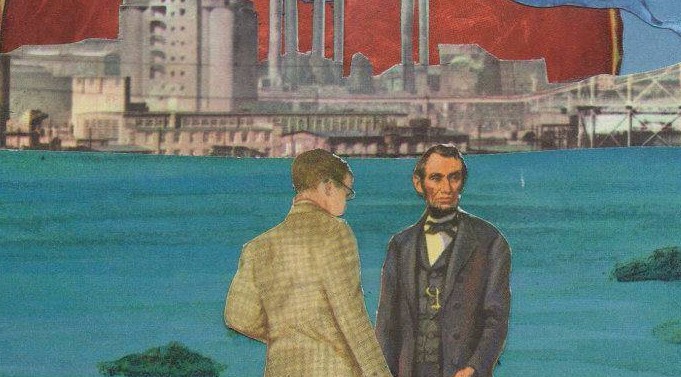 ---
JONLOVESART Gallery
701 P Street | 6:00 PM - 9:00 PM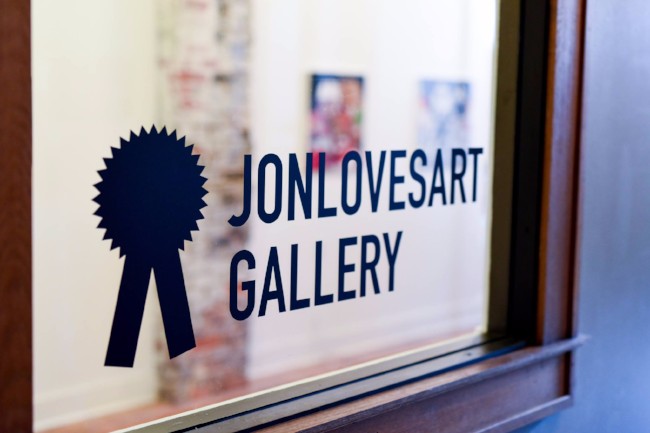 JONLOVESART Gallery is a contemporary art gallery located in Lincoln, Nebraska. This month will feature NET WORK, a show of internet/technology inspired pieces and projects by Jon Love.
---
The Lincoln Marriot Cornhusker Hotel
333 S 13th Street | 5:00-8:00 PM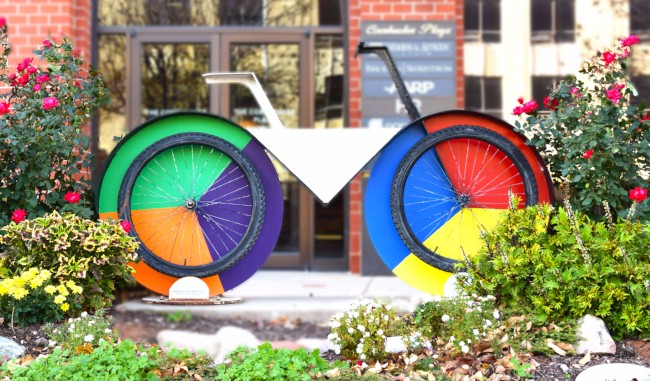 The Cornhusker will be showcasing pieces from this year's Artist in Residence, Margaret Berry, and we invite you to stop in to see the incredible work she has produced. Margaret will be present to discuss her art and the process of its creation.
---
Francie & Finch Bookshop
130 S. 13th Street | 5:00-7:30 PM
Francie & Finch Bookshop is located in the historic Telephone Exchange Building on 13th Street.  With lots of history, this latest incarnation is a space that sells new books and the art on the walls.  You'll find beautiful monoprints by Carrie Smith along with colorful pieces from Robert Esquivel, Larry Griffing and Carol Devall.  April will showcase Valery Wachter – "To me color is life, joy, and speaks a universal language."  Be sure to include Francie & Finch on your Art Walks!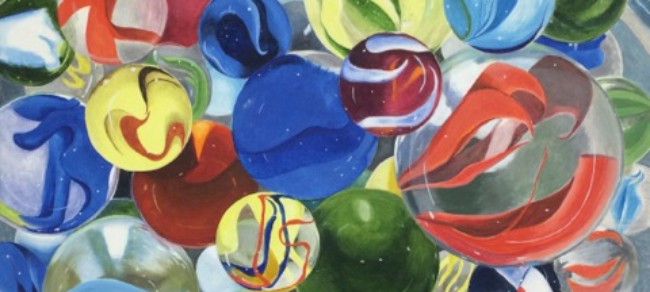 ---
Lincoln Camera Club-1867 Bar
101 North 14th St | 5:00 - 8:30 PM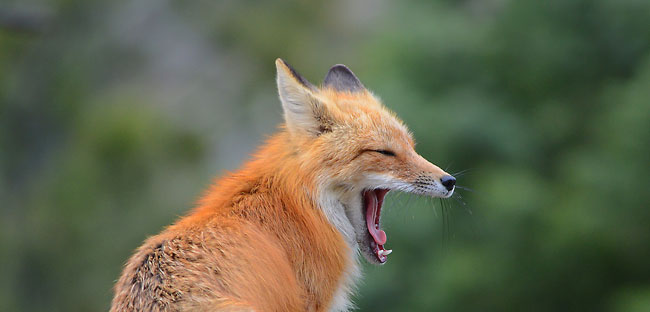 ---
We apologize for any omissions or errors in this month's listing. Please feel free to contact us if you have any changes or additions at gweber@downtownlincoln.org