First Friday August 2017

First Friday Art Walk July 2017
As always it looks to be a great First Friday Art Walk. We have compiled a list of First Friday participants to help you decide your path downtown. Be sure to use #LNKFF when you post pictures to share your night.
---
719 P St. | 5:30-8:00 PM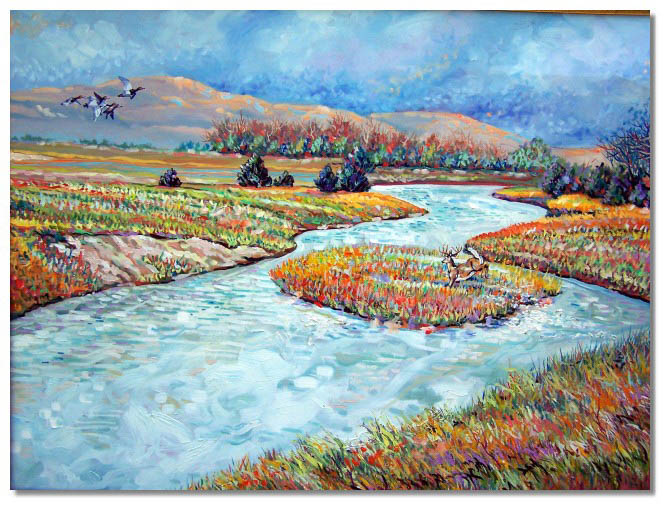 ---
941 O St. Suite 100 | 6:00-9:00 PM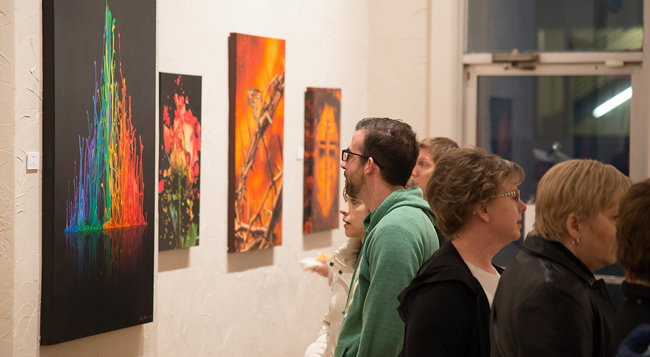 ---
124 S 9th St | 6:30 - 9:30 PM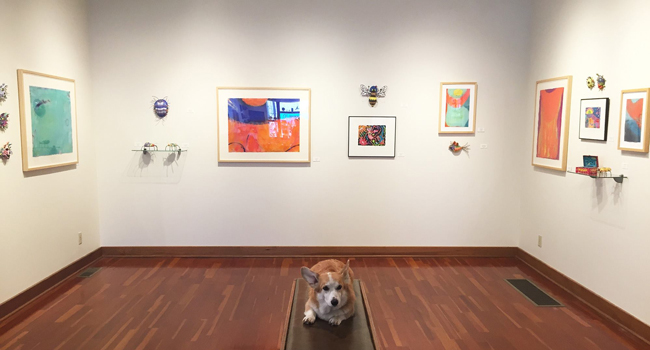 In August, Gallery 9 will feature new work by Mark Entzminger (turned wood), PJ Peters (mixed media with wood), and Larry Schwisow (wood cutting boards). The show will be on display August 2-27, 2017.
OPENING RECEPTION:
Friday, August 4 (6:30 to 9:30 p.m.)
---
119 S. 9th St. | 10:00 AM-9:00 PM
Noyes Art Gallery is located in the heart of the downtown Lincoln art district. All artwork is original and for sale. Sixty member artists are represented in this professional and friendly cooperative gallery. Each month, a new exhibit is unveiled at the First Friday night opening, where the public is invited to meet the artists.
Artwork includes: Cooperative art installations, contemporary and traditional art of all kinds and styles, exterior sculptures, portraits, murals, furniture, folk art, blown glass, wood carvings, photography, bronze sculptures, silver and beaded jewelry, metal reliefs, paper art, watercolors, acrylics, collages, oil paintings, pottery, stained glass, and other made-to-order, one-of-a-kind art.
First Friday - August 4th 6-9 PM
Focus Gallery Exhibit
Nancy Fairbanks - Pottery & Ceramic Sculpture 
Tammy Schuett - Painting 
Katelyn Shriver - Metal Sculpture 
Alycia Tiemann Brady - Painting 
Andy Gentert - Painting and Painted Wall Sculpture 

---
1316 N. St. Suite 101 | 3:00-7:00
Metro Gallery is featuring for the month of August, new works by Stephanie Nelson Caudy. The opening and reception will be on First Friday August 4th , from 3 to 7  PM, and refreshments will be served.  
Nonprofit Hub 211 N 14th Street will feature our first four-handed show, an extravagant collaborative effort between artists Moan Lisa and Renata Solimini. Their opening will be on August 4 from 5 to 8 PM. Attached are photos of a sample of their work.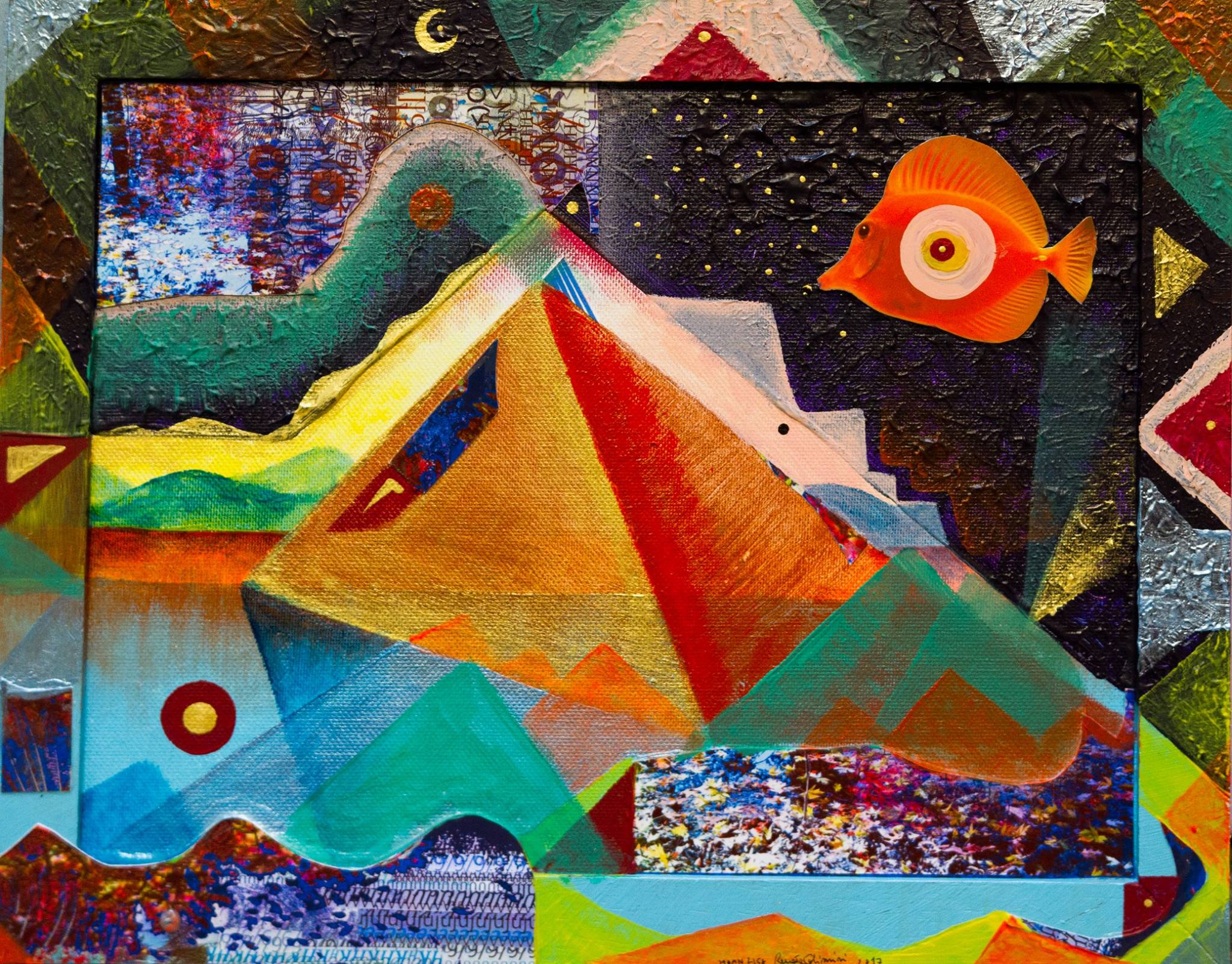 ---
Parrish Studios (second floor 14th and O St.) | 5:00-10:00 PM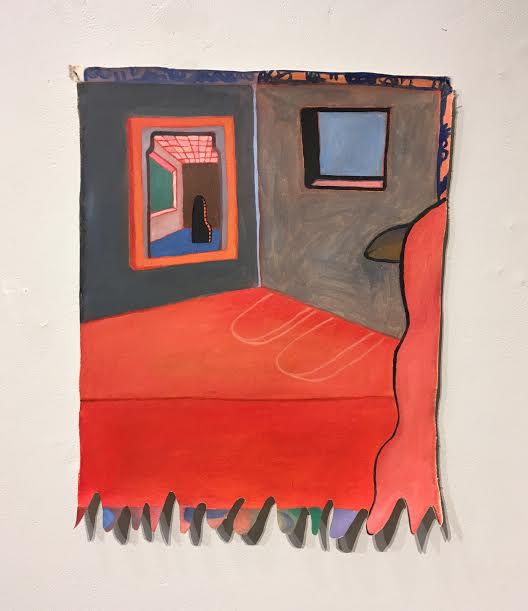 Tugboat Gallery Proudly Presents:
 "Animate Being" featuring Thalia Rodgers and Ian Tredway opening First Friday August 4thfrom 7-10 with DJ ol' moanin' - closing on August 26th.Tugboat Gallery is excited to announce this will be our 100th exhibition."Animate Being" confidently depicts familiar spaces and materials using bold saturated colors and common materials such as bubble wrap in a raw and unexpected way. Both artists use painting, drawing and sequential formatting to express sincere feelings of past and future realities.Tugboat Gallery is located at 116 N. 14th Street, Lincoln, NE - second story above Gomez Art supply.  Elevator entrance at 1410 'O' Street.  Gallery hours are Monday-Friday 10-6 and Saturday 12-5. 
Thalia Rodgers' work is a loose depiction of what she wishes her reality would be. She uses repetitive imagery and bold colors to get this across in her paintings, drawings and videos/animations.
Ian Tredway's work explores new aspects of home, commodity, and sincerity by using materials such as bubble wrap, caulking, and plastic bags to display these complexities. In contrast, by limiting his previous materials and using them alongside new materials found from his childhood such as glitter, fabric glue, cardboard, and saturated colors, he attempts to add a layer of nostalgia, sincerity, and healing over his work.
Website: www.iantredway.com
Questions answered by Gomez Art Supply at 402-477-6200.
---
12th and R St. | 5:00-7:00 PM
Beat the heat and retreat to the cool galleries for a tour of Sheldon's summer exhibitions. A staff member will meet you in Sheldon's Great Hall for a 45-minute tour of the galleries.
***THERE WILL BE NO FIRST FRIDAY FOR AUGUST
Monday, July 24, 2017 - 10:00am to Friday, August 11, 2017 - 10:00am
Sheldon is becoming greener. Between July 24 and August 10, the museum will be closed to the public so that energy-efficient LED lighting can be installed in the Great Hall. Also during this period, all of Sheldon's galleries will be reinstalled to feature new exhibitions throughout the building.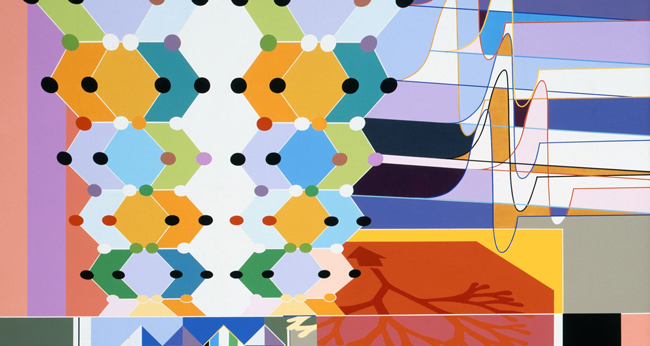 ---
Richards Hall-UNL City Campus | 5:00-7:00 PM
The Eisentrager-Howard Gallery is located on the first floor of Richards Hall, which is located at Stadium Drive and T sts. on the UNL city campus. The Eisentrager-Howard Gallery is open to the public and hosts changing exhibitions that extend the studio and classroom. Exhibitions include MFA thesis, undergraduate capstone, undergraduate juried art competition, faculty biennial, and invited artists.
Gallery hours are Monday-Friday, 12:30-4:30 p.m. Admission to the gallery is free and open to the public.
For more information, call the School of Art, Art History & Design at (402) 472-5522.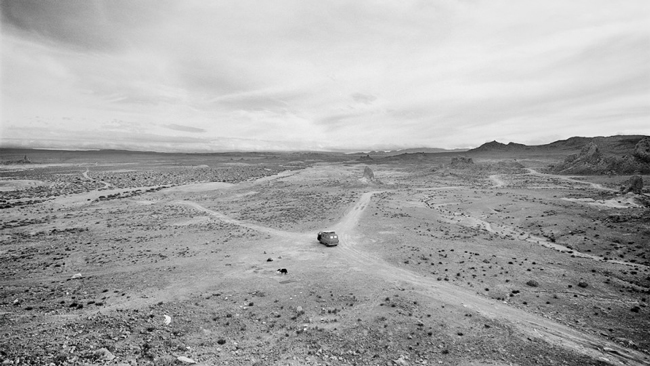 ---
701 P Street | 6:00 PM - 9:00 PM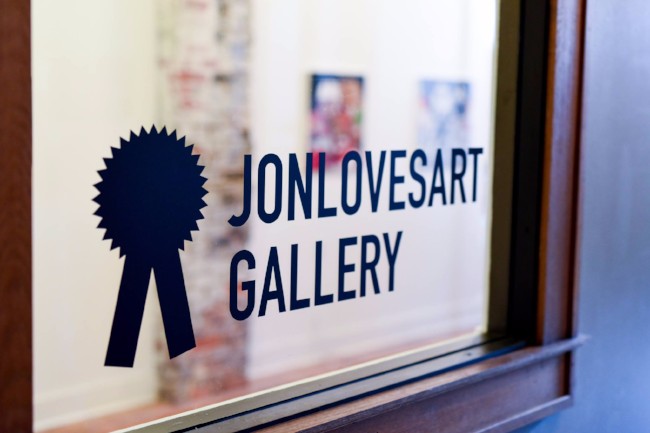 JONLOVESART Gallery is a contemporary art gallery located in Lincoln, Nebraska. This month will feature NET WORK, a show of internet/technology inspired pieces and projects by Jon Love.
---
The Lincoln Marriot Cornhusker Hotel
333 S 13th Street | 5:00-8:00 PM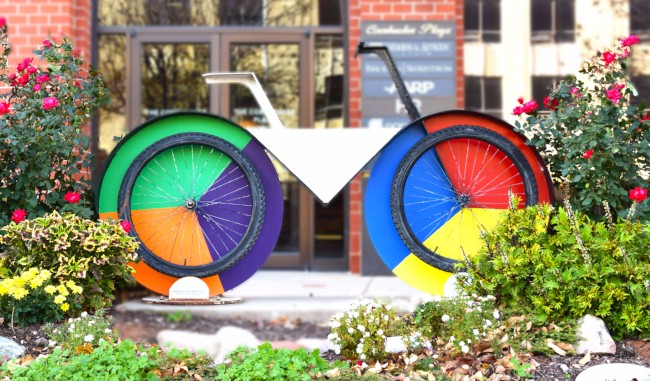 The Cornhusker will be showcasing pieces from this year's Artist in Residence, Margaret Berry, and we invite you to stop in to see the incredible work she has produced. Margaret will be present to discuss her art and the process of its creation.
---
130 S. 13th Street | 5:00-7:30 PM
Join us for the next First Friday Art Walk! Reception starts at 4:30pm.
Aaron Stroessner Jazz Trio will perform 5:00pm - 7:00
Beautiful Music! Beautiful Art! Beautiful Books!
Free admission - tips welcome!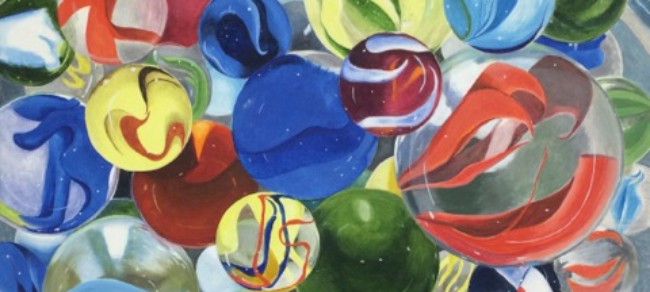 ---
1420 P St | 5:00 - 7:30 PM

In a Galaxy Far Far Away....the Lincoln Children's Museum hosts fun and interactive activites as you learn about the galaxy and train to be the best jedi in the Galaxy!

Prices:
Free for members
Regular admission for non-members

Activites of the night include:
Music by the band FluffyPsychoBunnies
Jedi Training Course
Planet Bingo
Galactic Goo
Gravity Well
Magic Show and more!

Don't forget about our free parking! We'll be offering free parking in the University Square Parking garage at 101 N 14th Street.
---
140 N 8th St | 8-10 PM

---
701 P St # 102 | 6-8 PM
Every First Friday, Indigo Bridge hosts fresh, new art and live music. Join us on your art walk to see some fabulous works in paint, photography, mixed-media and more. Indigo's wall space is dedicated to our partnership with The 815 and Artists on the Edge. Each month the Wood Room has a new featured artist.
This month's musical guest is To Be Announced.
---
416 S 11th St | 6-9 PM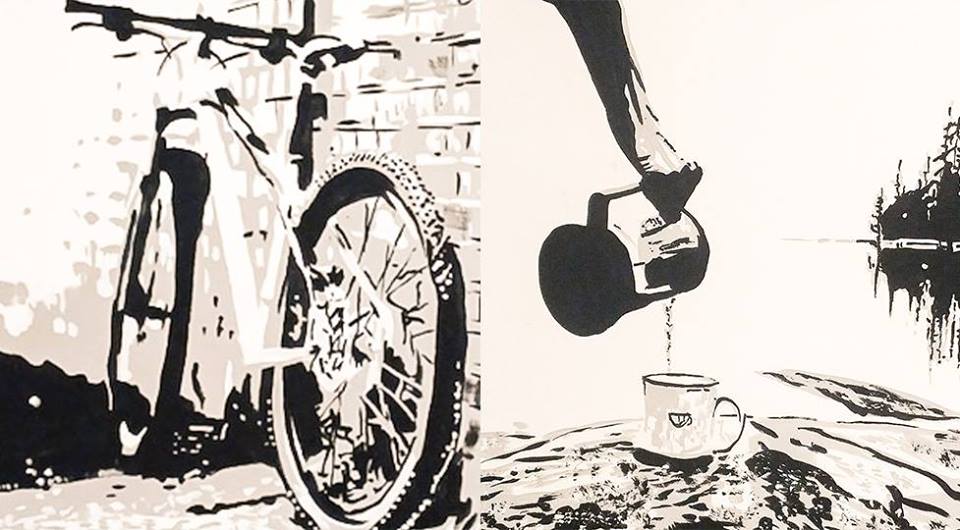 ---
UpStream Art – Lincoln
Various storm drains around downtown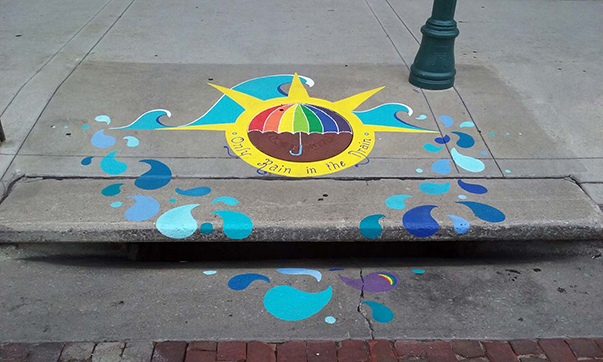 The purpose of the UpStream Art - Lincoln Program is to draw attention to the usually discreet concrete and iron infrastructure with the hope that observers stop and think about where the water goes after it enters a storm drain. If residents understand that stormwater flows untreated to streams, rivers and lakes, they will be more conscious of potential pollutants that can enter those waterways and, in turn, change their behavior to minimize these risks.
There were 10 storm drains identified for the 2017 project that were part of the open call for artists. A committee selected designs from those submitted, with a goal of promoting the message that storm drains lead directly to local waterways. The committee looked for designs with water or water quality-related themes. Designs featuring native wildlife that live in or near the water and their habitat were encouraged but not required.
---
We apologize for any omissions or errors in this month's listing. Please feel free to contact us if you have any changes or additions at jhoward@downtownlincoln.org