First Friday June 2016

First Friday Art Walk June 2016
As always it looks to be a great First Friday Art Walk. We have compiled a list of First Friday participants to help you decide your path downtown. Be sure to use #LNKFF when you post pictures to share your night.
---
719 P St. | 5:30-8:00 PM
The The Burkholder Project this Friday night from 5:30-8pm to see the new artwork on display for the June show. Featured works by Laron McGinn, Roberta Barnes, Harry Adams, Jay Gerber, Russell Marr and a collection of Nebraska landscape artists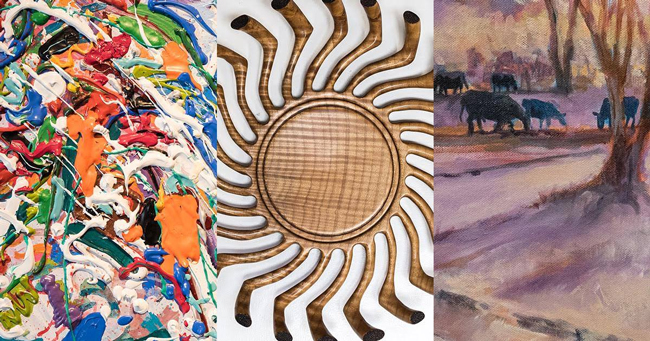 ---
941 O St. Suite 100 | 6:00-9:00 PM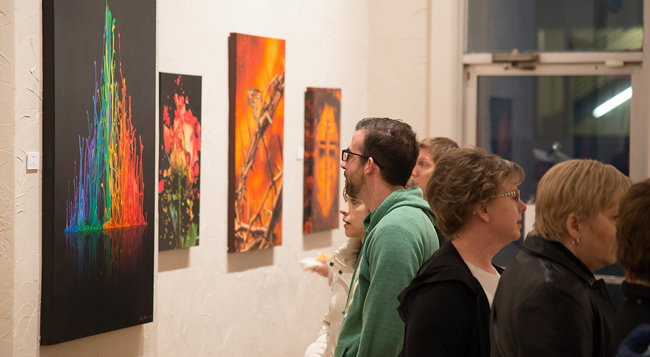 ---
211 N. 14th St. | 7:00-10:00 PM
Outlinc is hosting this month's First Friday event at Nonprofit Hub! Local artist Monique Belitz will be guiding a hands-on art experience upstairs in our digs. We'll also have refreshments and local art from LGBTQ artists around Lincoln.

Stop by any time until 8 and flex your creative muscles!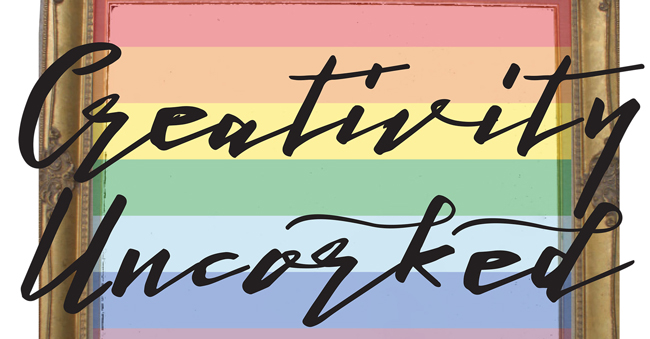 ---
350 Canopy St. | 5:00-9:00 PM
The Railyard is partnering with the Corky Canvas this Friday, and they will be teaching a painting class out in our courtyard. I believe all of the seats currently filled, but people are encouraged to come and walk through to see what all the artists are working on.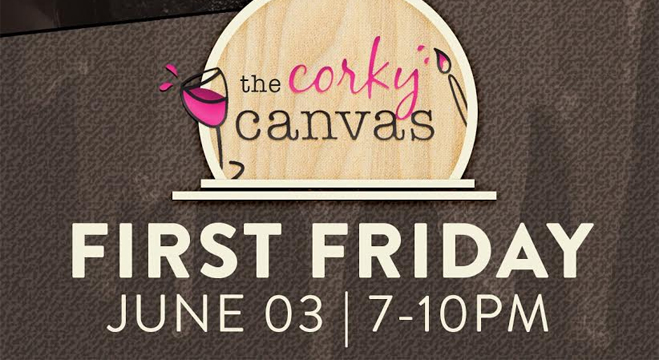 ---
1155 Q St. | 5:00-7:00 PM
It's that time again! The main gallery is closed for the installation of Kendall McMinimy's exhibition "Cropping to Circles"

---
124 S. 9th St. Suite 4 | 6:30-9:30 PM
In June, Gallery 9 will feature new jewelry by Rose Kotwas, stained glass by Bonnie Vodehnal, and ceramics by Pam Young.

---
1208 O St. | 6:00-9:00 PM
Kiechel is excited to announce a brand new artist to our gallery, Chad Michael Olsen. Chad creates two separate painting worlds of formalist minimalist atmospheres and abstract landscape atmospheres. The creation of the two aesthetics have been inspired by nature and the minimalist landscape of the Great Plains of Nebraska. Welcome Chad Michael Olsen!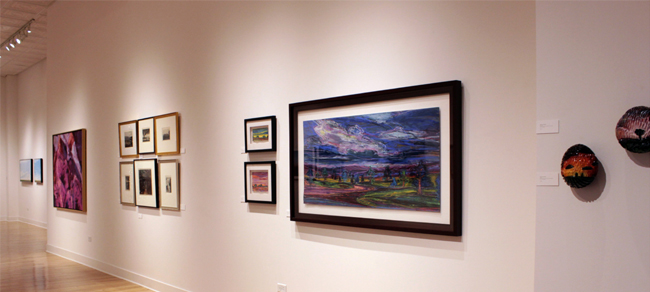 ---
119 S. 9th St. | 10:00 AM-9:00 PM
Noyes Art Gallery is a co-op art gallery, featuring approximately 24 artist members that show their work and volunteer their time to help operate the business. The gallery features a variety of original painting, photos, pottery, and jewelry.

---
1316 N. St. Suite 101 | 3:00-7:00
At Metro Gallery, we can help you discover just the right piece to suit your taste, environment and budget. Whether you want an investment piece, a conversation piece for your home/office or a special piece of artwork to adorn a foyer or meeting room, our experts can assist you with professional and personalized service. Did you also know that you can rent our pieces for a special event? We are always searching to bring you original art pieces that cover a wide range of styles and genres.
---
Parrish Studios (second floor 14th and O St.) | 5:00-10:00 PM
"Tilled Purlieu" features Steve Ryan, Ted Pardy and Rob Borzekofski.

---
Sheldon Museum of Art
12th and R St. | 5:00-7:00 PM
Sheldon Statewide is turning 30! Join us for the opening reception of the 2016-2017 Sheldon Statewide exhibition: "Shape Up! Visualizing the Geometric World." 

At 5:30 an original choreographed dance will be performed by embi (Marisol Herling and Beth Jensen), with music by Alexander Brown. 

Cake and refreshments will be served all evening!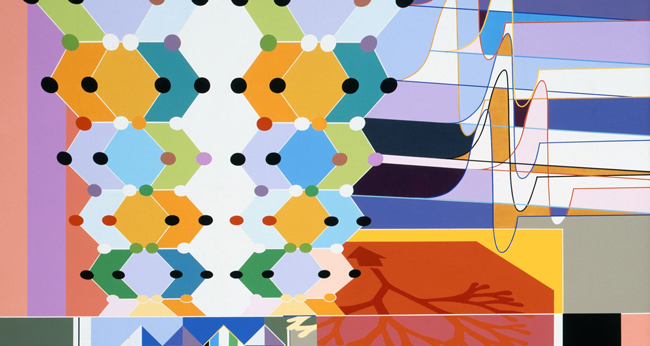 ---
Eisentrager-Howard Gallery
Richards Hall-UNL City Campus | 5:00-7:00 PM
The exhibit, "UNL Alumni Artists 1974-1978" is on display through Aug. 5 in the Richards Hall gallery. It is on display weekdays from 8 a.m. to 5 p.m. Admission is free and open to the public.
Participating artists are graduates of UNL's Department of Art and Art History. The department solicited alumni who graduated from UNL between 1974-1978 to send artwork for the exhibition. The exhibition will be repeated in future years with different graduation dates included.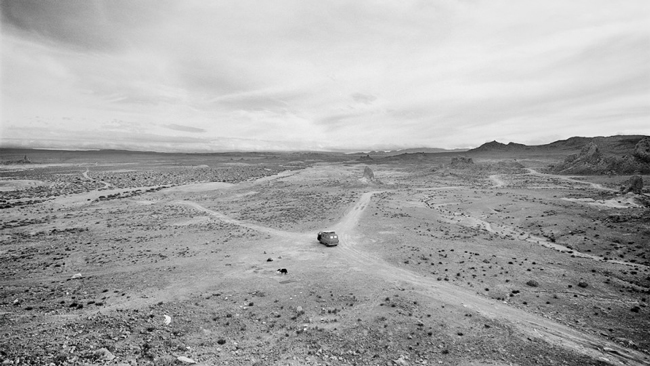 ---
We appologize for any omissions or errors in this month's listing. Please feel free to contact us if you have any changes or additions at gweber@downtownlincoln.org