First Friday March 2017

First Friday Art Walk March 2017
As always it looks to be a great First Friday Art Walk. We have compiled a list of First Friday participants to help you decide your path downtown. Be sure to use #LNKFF when you post pictures to share your night.
---
719 P St. | 5:30-8:00 PM
Come see new work from Linda Benton, Glenda Dietrich Moore, Richard Terrell, Mary Masur, Derrill Grabenstein plus so much more. Stop in this Friday night to enjoy work from our talented artists.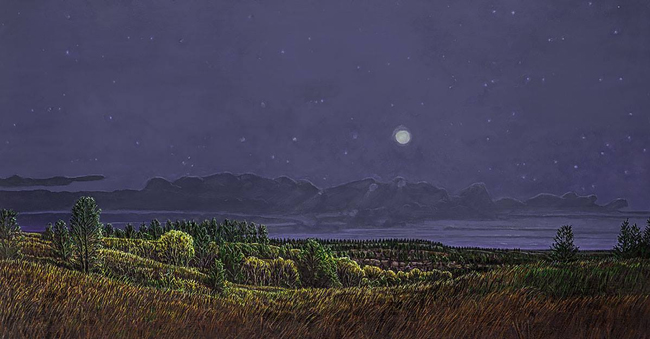 ---
941 O St. Suite 100 | 6:00-9:00 PM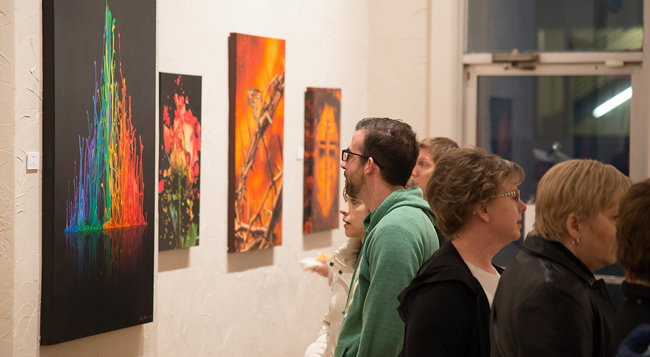 ---
124 S. 9th St. Suite 4 | 6:30-9:30 PM
"Wood. Metal. Paint"
Gallery 9 will feature new woodwork by Larry Schwisow, mixed media with metals by PJ Peters, and oil paintings by Valerie Knobel.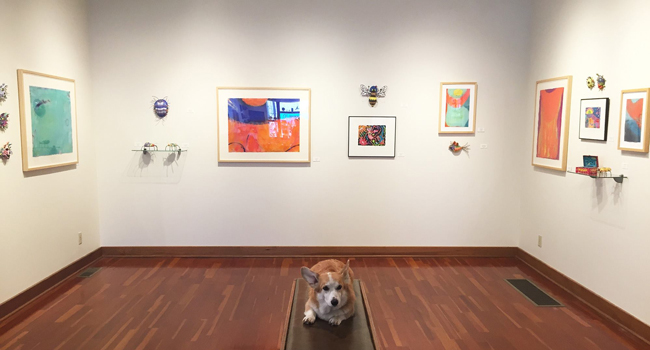 ---
1208 O St. | 6:00-9:00 PM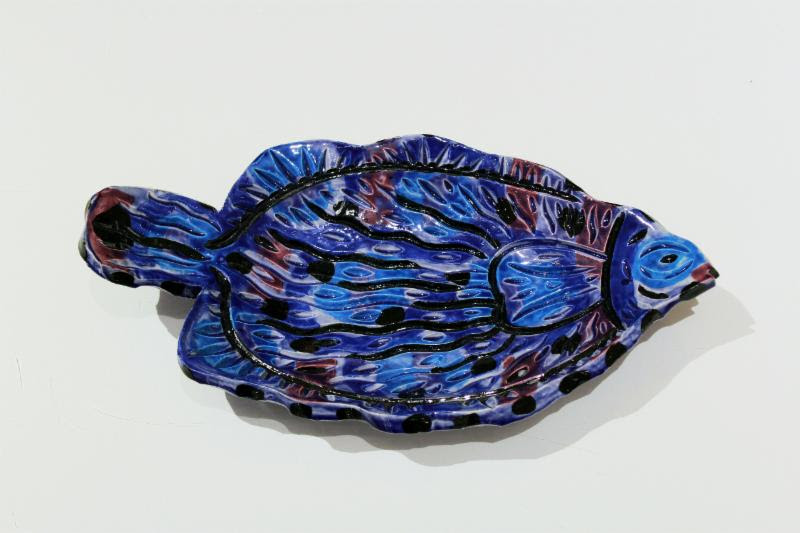 Artist Spotlight: Luigi Lucioni
Luigi Lucioni was born in Malnate, Italy, approximately 30 miles north of Milan, Italy. Lucioni quickly became one of America's well-known landscape painters, whose work has been noted for its heightened realism and photographic attention to detail. Lucioni's attention to detail can also be traced to his early work as an etcher in 1922, when he mastered that technique which stresses sharp linear precision, a skill instrumental in developing his precise style of painting and etching. 
---
119 S. 9th St. | 10:00 AM-9:00 PM
Noyes Art Gallery is located in the heart of the downtown Lincoln art district. All artwork is original and for sale. Sixty member artists are represented in this professional and friendly cooperative gallery. Each month, a new exhibit is unveiled at the First Friday night opening, where the public is invited to meet the artists.
Artwork includes: Cooperative art installations, contemporary and traditional art of all kinds and styles, exterior sculptures, portraits, murals, furniture, folk art, blown glass, wood carvings, photography, bronze sculptures, silver and beaded jewelry, metal reliefs, paper art, watercolors, acrylics, collages, oil paintings, pottery, stained glass, and other made-to-order, one-of-a-kind art.

---
1316 N. St. Suite 101 | 3:00-7:00
At Metro Gallery, we can help you discover just the right piece to suit your taste, environment and budget. Whether you want an investment piece, a conversation piece for your home/office or a special piece of artwork to adorn a foyer or meeting room, our experts can assist you with professional and personalized service. Did you also know that you can rent our pieces for a special event? We are always searching to bring you original art pieces that cover a wide range of styles and genres.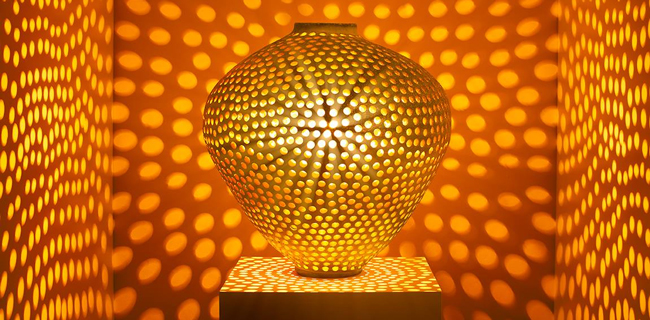 ---
Parrish Studios (second floor 14th and O St.) | 5:00-10:00 PM

"In Proximity" is a survey of work from the six current Photography graduate students at the University of Nebraska–Lincoln in participation with PhotoFest. The curation of these diverse photographs renders artistic vision created through dialogue.
---
Sheldon Museum of Art
12th and R St. | 5:00-7:00 PM
Head to the museum's Ethel S. Abbott Auditorium for a free screening of Kandahar Journals, a film by Louie Palu. Kandahar Journals is an independently produced, award winning and critically acclaimed documentary film which follows the story of a photojournalist who reflects on the events behind his psychological transformation after covering front line combat in Kandahar, Afghanistan from 2006 to 2010. Length 76 minutes in English.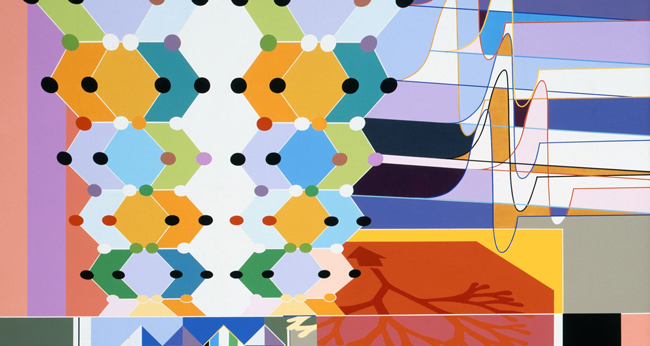 ---
Eisentrager-Howard Gallery
Richards Hall-UNL City Campus | 5:00-7:00 PM
The Eisentrager-Howard Gallery is located on the first floor of Richards Hall, which is located at Stadium Drive and T sts. on the UNL city campus. The Eisentrager-Howard Gallery is open to the public and hosts changing exhibitions that extend the studio and classroom. Exhibitions include MFA thesis, undergraduate capstone, undergraduate juried art competition, faculty biennial, and invited artists.
Gallery hours are Monday-Friday, 12:30-4:30 p.m. Admission to the gallery is free and open to the public.
For more information, call the School of Art, Art History & Design at (402) 472-5522.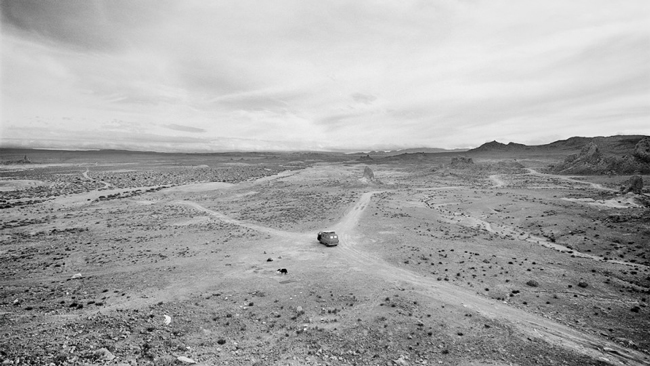 ---
Method Cycles & Craft House
416 S. 11th Street | 7:00 PM - 12:00 AM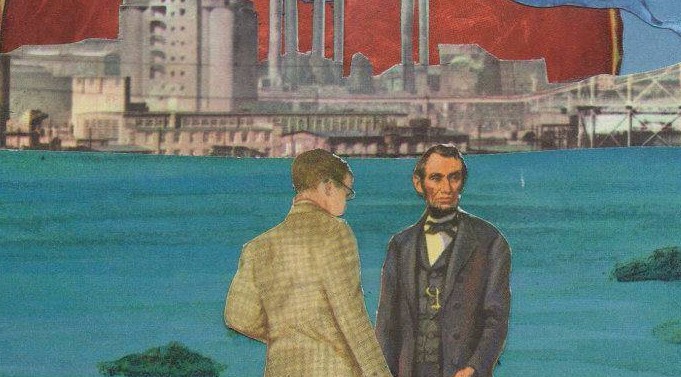 Collage artist Kristen Bailey will exhibit ten recent works at Method Cycles & Craft House, 416 S. 11th Street, opening on First Friday, March 3. Enjoy a craft brew and peruse Kristen's vivid, painterly collages cut and glued from old textbooks, children's Bibles, and ephemera. Her works draw on her deepest fears, indelible memories, and perceptions of the divine and sublime.
---
We apologize for any omissions or errors in this month's listing. Please feel free to contact us if you have any changes or additions at gweber@downtownlincoln.org
JONLOVESART Gallery
701 P Street | 6:00 PM - 9:00 PM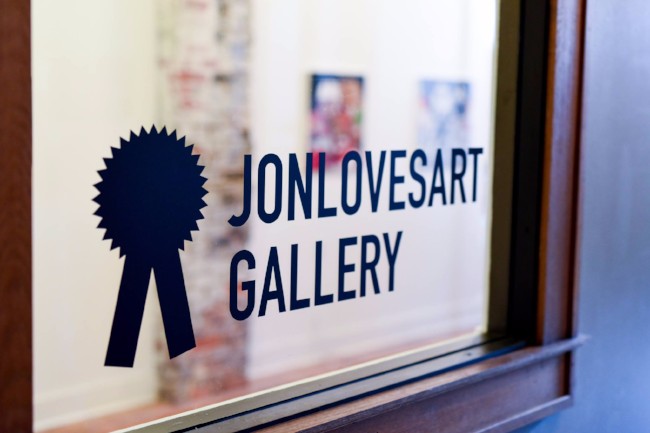 JONLOVESART Gallery is a contemporary art gallery located in Lincoln, Nebraska. This month will feature NET WORK, a show of internet/technology inspired pieces and projects by Jon Love.
The Lincoln Marriot Cornhusker Hotel
333 S 13th Street | 5:00-8:00 PM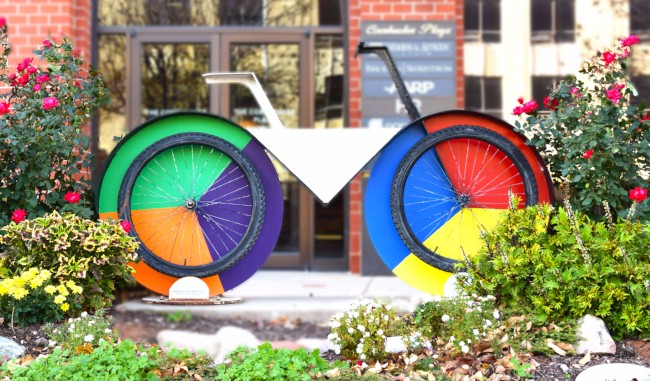 The Cornhusker will be showcasing pieces from this year's Artist in Residence, Margaret Berry, and we invite you to stop in to see the incredible work she has produced. Margaret will be present to discuss her art and the process of its creation.