First Friday May 2017

First Friday Art Walk April 2017
As always it looks to be a great First Friday Art Walk. We have compiled a list of First Friday participants to help you decide your path downtown. Be sure to use #LNKFF when you post pictures to share your night.
---
719 P St. | 5:30-8:00 PM
The Burkholder Project welcomes Bruce Thiel, Photographer, to the BurkholderProject. He will have three of his photos in the May show. "Nebraska Landscapes, Four Seasons"along with Richard Terrell and Anne Burkholder. Many more of Bruce's Photos are on display in the Corner Gallery of the BurkholderProject.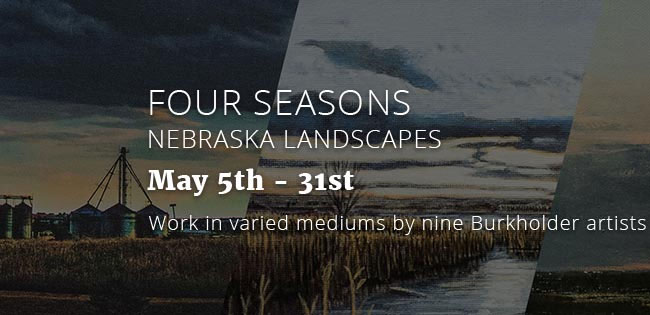 ---
941 O St. Suite 100 | 6:00-9:00 PM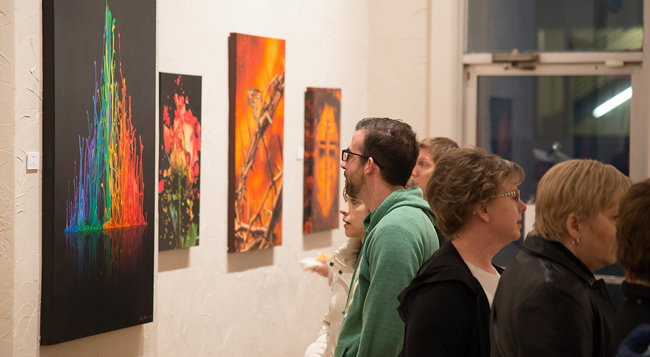 ---
124 S. 9th St. Suite 4 | 6:30-9:30 PM
Gallery 9 is an independent gallery located in the spacious, turn-of-the-century Mission Arts Building at 124 South 9th Street in Lincoln, NE. Beautifully renovated, the building is an historic site with a colorful past whose other tenants include artists and arts related businesses.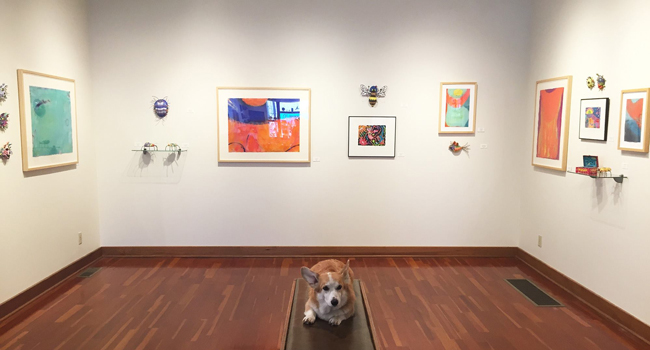 ---
1208 O St. | 6:00-9:00 PM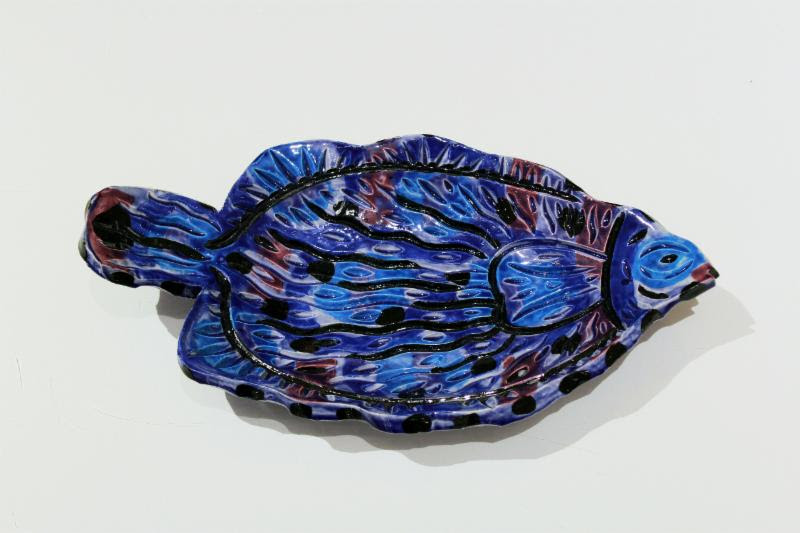 Artist Spotlight: Paula Days
Be sure to stop in and view Paula Days "Garden Work" exhibition in our 3rd floor spotlight gallery. On view now through the end of May.
---
119 S. 9th St. | 10:00 AM-9:00 PM
Noyes Art Gallery is located in the heart of the downtown Lincoln art district. All artwork is original and for sale. Sixty member artists are represented in this professional and friendly cooperative gallery. Each month, a new exhibit is unveiled at the First Friday night opening, where the public is invited to meet the artists.
Artwork includes: Cooperative art installations, contemporary and traditional art of all kinds and styles, exterior sculptures, portraits, murals, furniture, folk art, blown glass, wood carvings, photography, bronze sculptures, silver and beaded jewelry, metal reliefs, paper art, watercolors, acrylics, collages, oil paintings, pottery, stained glass, and other made-to-order, one-of-a-kind art.

---
1316 N. St. Suite 101 | 3:00-7:00
At Metro Gallery, we can help you discover just the right piece to suit your taste, environment and budget. Whether you want an investment piece, a conversation piece for your home/office or a special piece of artwork to adorn a foyer or meeting room, our experts can assist you with professional and personalized service. Did you also know that you can rent our pieces for a special event? We are always searching to bring you original art pieces that cover a wide range of styles and genres.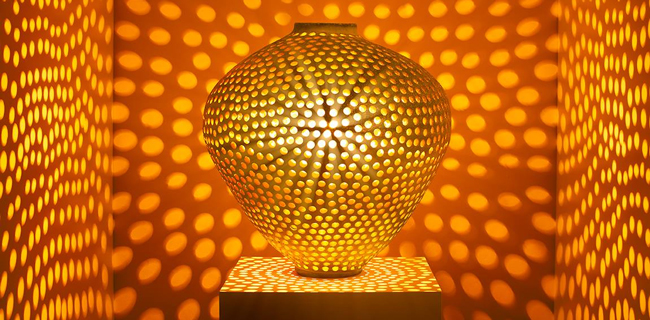 This Month Metro Gallery will host a group show of artists and photographers all featuring FOOD. The opening and reception is set for Friday May 5 from 3 - 7 PM,special food vendor for the event Pepe's Bistro. The show will be up for the month of May.
Nonprofit Hub: At Nonprofit Hub, 211 N 14th Street, Audrey Nance will be the featured artist. Opening/Reception May 5 from 5 to 8 PM. Audrey's show will be up though the month of May.
---
Parrish Studios (second floor 14th and O St.) | 5:00-10:00 PM

Tugboat Gallery Proudly Presents: "A Soft Slouch, A Rigid Splint"  A group show featuring Knoxville, Tennessee based artists Eleanor Aldrich, Eric Cagley, and Corinna Ray.
Elements of paintings fall out into space, carpets creep up the wall, and book-sized paintings become the heaviest thing in the room in a space-altering exhibition presenting fullness and gaps. A Soft Slouch, A Rigid Splint is a group exhibition by Knoxville, Tennessee based artists Eleanor Aldrich, Eric Cagley, and Corinna Ray. 
---
Sheldon Museum of Art
12th and R St. | 5:00-7:00 PM
Catch the premiere of short film "The Idea of a Land Ethic: The art of human connection to the land" presented by the Water for Food Global Institute at the University of Nebraska.
Catch student artists in the act as they demo their skills in painting, throwing clay on the wheel, and more!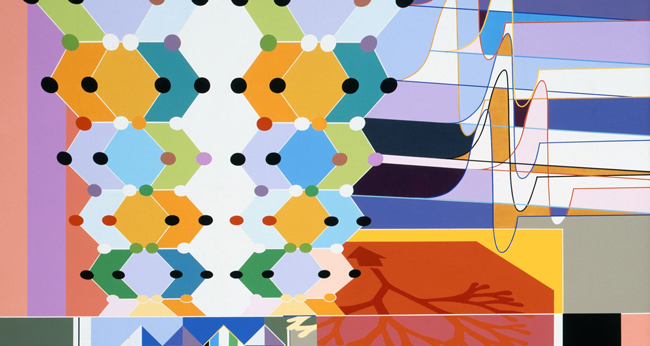 ---
Eisentrager-Howard Gallery
Richards Hall-UNL City Campus | 5:00-7:00 PM
The Eisentrager-Howard Gallery is located on the first floor of Richards Hall, which is located at Stadium Drive and T sts. on the UNL city campus. The Eisentrager-Howard Gallery is open to the public and hosts changing exhibitions that extend the studio and classroom. Exhibitions include MFA thesis, undergraduate capstone, undergraduate juried art competition, faculty biennial, and invited artists.
Gallery hours are Monday-Friday, 12:30-4:30 p.m. Admission to the gallery is free and open to the public.
For more information, call the School of Art, Art History & Design at (402) 472-5522.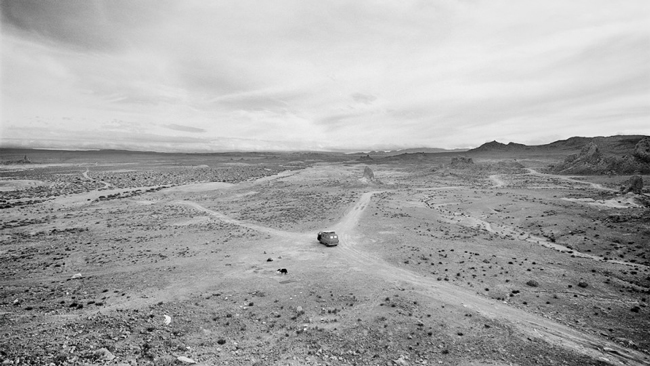 ---
Method Cycles & Craft House
416 S. 11th Street | 7:00 PM - 12:00 AM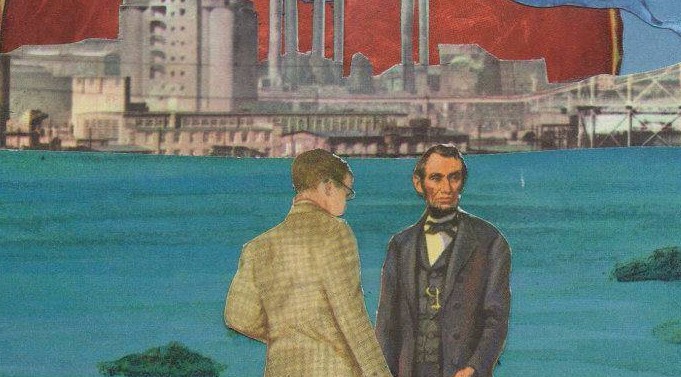 ---
JONLOVESART Gallery
701 P Street | 6:00 PM - 9:00 PM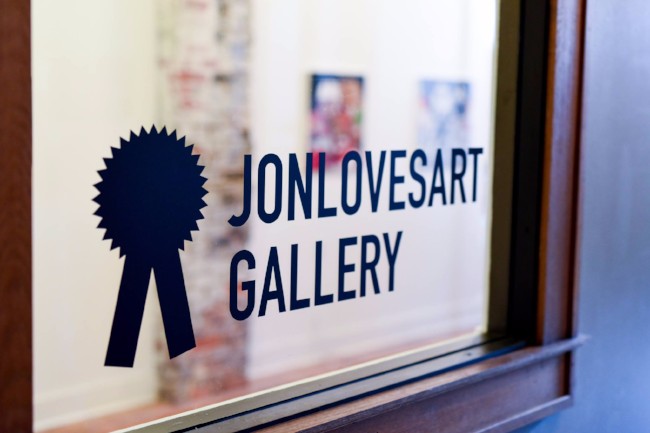 JONLOVESART Gallery is a contemporary art gallery located in Lincoln, Nebraska. This month will feature NET WORK, a show of internet/technology inspired pieces and projects by Jon Love.
---
The Lincoln Marriot Cornhusker Hotel
333 S 13th Street | 5:00-8:00 PM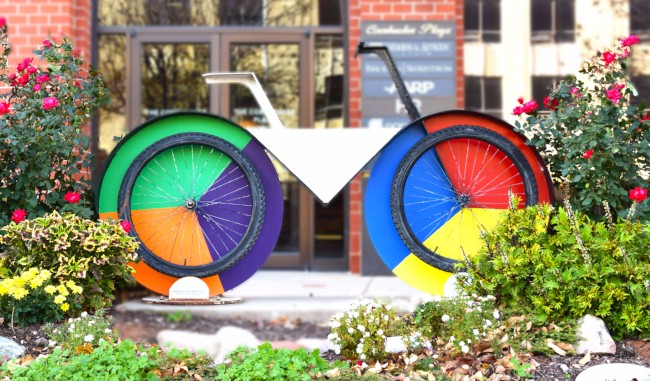 The Cornhusker will be showcasing pieces from this year's Artist in Residence, Margaret Berry, and we invite you to stop in to see the incredible work she has produced. Margaret will be present to discuss her art and the process of its creation.
---
Francie & Finch Bookshop
130 S. 13th Street | 5:00-7:30 PM
Francie & Finch Bookshop is located in the historic Telephone Exchange Building on 13th Street.  With lots of history, this latest incarnation is a space that sells new books and the art on the walls.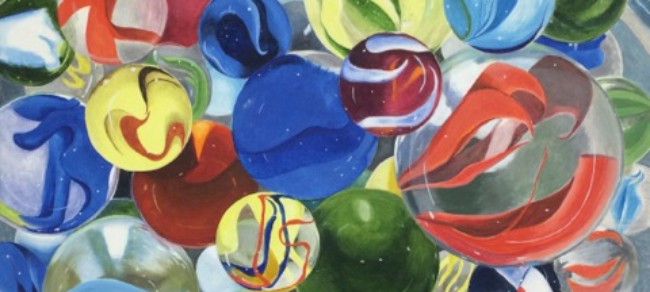 ---
Lincoln Children's Museum
1420 P St | 5:00 - 7:30 PM

This month the Museum is celebrating the fun of the Circus for our First Friday Family Fun Night. We'll have a magician doing shows throughout the evening, a fun hand-print elephant craft in the Artist's Studio, and a fun photo booth to capture the memories.
So bring your favorite kid to the Museum on Friday night for some extra Museum fun. The Museum is open late until 7:30 pm on the first Friday of every month, and guests are offered free parking at the University Square parking garage at 14th and P. Invite your mom's group for a fun monthly gathering and start the weekend off right. Regular admission rates apply, so members get in free!
---
We apologize for any omissions or errors in this month's listing. Please feel free to contact us if you have any changes or additions at gweber@downtownlincoln.org