First Friday October 2016

First Friday Art Walk October 2016
As always it looks to be a great First Friday Art Walk. We have compiled a list of First Friday participants to help you decide your path downtown. Be sure to use #LNKFF when you post pictures to share your night.
---
Boiler Brewing Co.
Grand Manse Basement | 
Nick Schleich (b. 1989) was born and raised in Lincoln, Nebraska. He discovered his love for painting in late 2011 when he was suffering from depression, low self-esteem, and substance abuse. Creating art became a way to express the inner turmoil. The color gold is present in many of his early works in an attempt to create something that conveyed "value"- a sharp contrast to the way he viewed himself. The works evolved into an array of intuitive styles and themes. Collectively, they represent a winding personal journey. Nick has drawn much of his inspiration from travelling the world. He has been to over 30 countries and is always planning and researching the next trip around the globe. 
---
719 P St. | 5:30-8:00 PM
This month's exhibition will feature new work from Anne Burkholder Painting Studio, Alan Smith, Rockspired Art (Pamela King) and Robert Klein Engler, plus lots of other local art to discover. Stop in this Friday night from 5:30 to 8pm to enjoy work from our talented artists.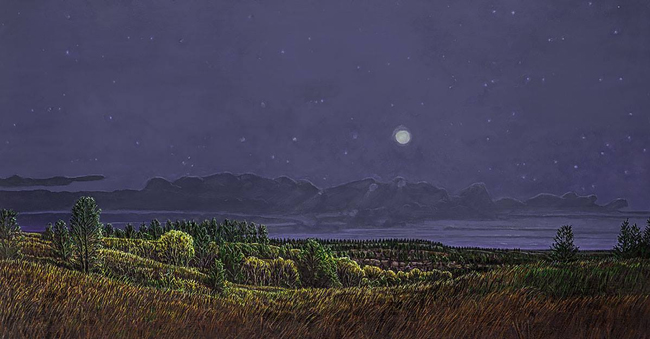 ---
941 O St. Suite 100 | 6:00-9:00 PM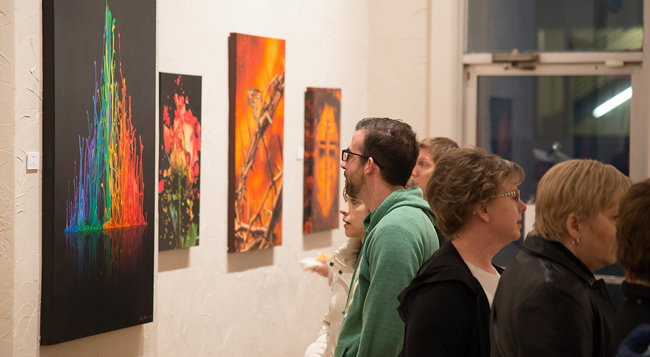 ---
211 N. 14th St. | 7:00-10:00 PM
Nonprofit Hub features a new artist every month in their co-working space above Raising Canes.

---
350 Canopy St. | 5:00-9:00 PM
For this month's Railyard First Friday each person will make their own leather charm bracelet and will also be able to select 3 custom charms to add to the final bracelet!  KD Designs will provide the supplies and take you through each step.  All ages are welcome!
---
124 S. 9th St. Suite 4 | 6:30-9:30 PM
Thinning of the Veil:
In October, Gallery 9 will feature a small group show with new paintings by Sharon Cech, Robert Esquivel, and Vonni Sparks, and new bead work by Carol DeVall.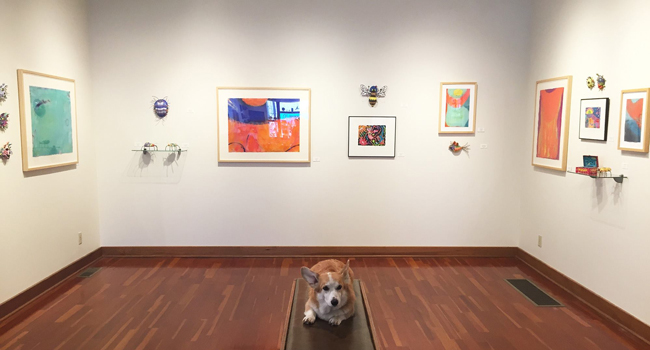 ---
1208 O St. | 6:00-9:00 PM
As a reminder Kiechel will be closing tonight at 5 PM for a private event, but will see you again in September.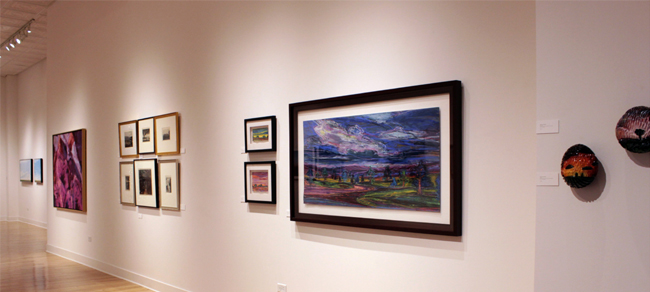 ---
119 S. 9th St. | 10:00 AM-9:00 PM
Noyes Art Gallery is located in the heart of the downtown Lincoln art district. All artwork is original and for sale. Sixty member artists are represented in this professional and friendly cooperative gallery. Each month, a new exhibit is unveiled at the First Friday night opening, where the public is invited to meet the artists.
Artwork includes: Cooperative art installations, contemporary and traditional art of all kinds and styles, exterior sculptures, portraits, murals, furniture, folk art, blown glass, wood carvings, photography, bronze sculptures, silver and beaded jewelry, metal reliefs, paper art, watercolors, acrylics, collages, oil paintings, pottery, stained glass, and other made-to-order, one-of-a-kind art.

---
1316 N. St. Suite 101 | 3:00-7:00
At Metro Gallery, we can help you discover just the right piece to suit your taste, environment and budget. Whether you want an investment piece, a conversation piece for your home/office or a special piece of artwork to adorn a foyer or meeting room, our experts can assist you with professional and personalized service. Did you also know that you can rent our pieces for a special event? We are always searching to bring you original art pieces that cover a wide range of styles and genres.
---
Parrish Studios (second floor 14th and O St.) | 5:00-10:00 PM
Tugboat Gallery Proudly Presents curated by Michael Villarreal and Rosana Ybarra featuring Owen Drysdale, Katie Holden and Michael Menchaca opening First Friday October 7th from 7:00-10:00 closing on October 29th.
transmits an idea - citizen, voyeur, immigrant, online companion -interpreted through digital painting, industrial/traditional materials, and a hybrid of mixed media and animation.

---
Sheldon Museum of Art
12th and R St. | 5:00-7:00 PM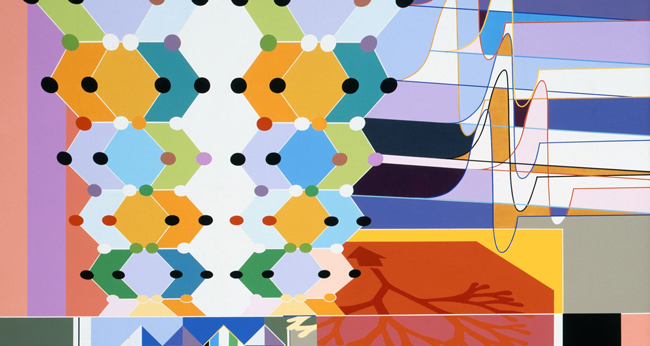 ---
Eisentrager-Howard Gallery
Richards Hall-UNL City Campus | 5:00-7:00 PM
Lincoln, Neb.—"UNL Ceramic Alumni Exhibition" will be on display in the University of Nebraska–Lincoln's Eisentrager-Howard Gallery from Oct. 7-21.
A First Friday reception will be held on Friday, Oct. 7 from 5-7 p.m. in the gallery. The reception is free and open to the public.
The exhibition consists of artworks from 35 ceramics alumni of the former UNL Department of Art & Art History. It was organized to coincide with the American Craft Council Conference, "Presence Tense," that will occur Oct. 13-15 at Kaneko in Omaha.
"The American Craft Council board and organizers will be touring galleries and museums in Lincoln after the conference, and we thought this would be a golden opportunity for us to show off the work of our impressive list of former students," said Associate Professor of Art Margaret Bohls. "This will also be a great opportunity for our current students to see and to study the work of this group of nationally recognized ceramic artists.
U.S. News & World Report has consistently ranked the UNL graduate ceramics program in the top ten nationally. Our award-winning alumni are active leaders in the field of ceramics and include full-time studio artists, university faculty, business owners, teachers and college administrators.
The Eisentrager-Howard Gallery is located on the first floor of Richards Hall, which is located at Stadium Drive and T sts. on the UNL city campus.
Gallery hours are Monday-Friday, 12:30-4:30 p.m. Admission to the gallery is free and open to the public.
For more information, call the School of Art, Art History & Design at (402) 472-5522.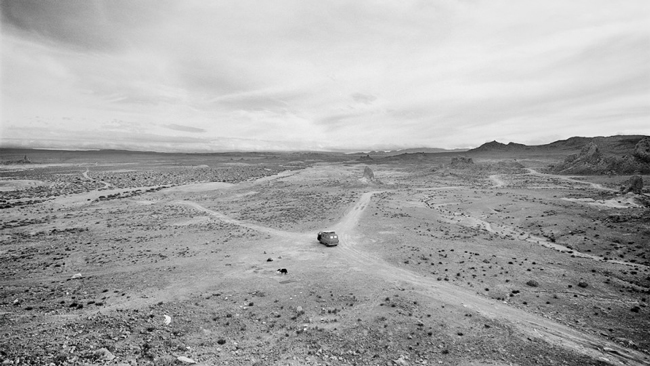 ---
We appologize for any omissions or errors in this month's listing. Please feel free to contact us if you have any changes or additions at gweber@downtownlincoln.org