Gallery Alley Grand Opening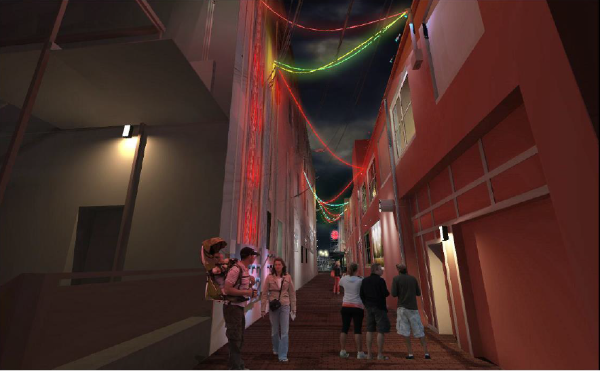 Image courtesy of Lincoln.ne.gov
This Friday, November 6 at 5:15 p.m. the public is invited to the grand opening for Gallery Alley at the alley's north entrance near 7th and "P" streets. 
In addition to structrual improvements, the alley will display art on the walls and a "wire symphony" and "lightwire" overhead path. 
Mayor Chris Beutler;  Anne Burkholder, owner of Burkholder Gallery and curator of the wall art; Dennis Scheer, Clark Enersen; and Darl Naumann, President of the Lincoln Haymarket Development Corporation, will all be in attendance.