Lincoln Olive Oil Shop finds new ownership

When the owners of the Haymarket's Oliverdé wanted to sell their shop, they happily knew who to sell it to.
Rob Baker said he opened the store as Oliverdé for the original owners, worked there for two years,  then left. When the Oliverdé owners were ready to sell, they contacted Baker.
Baker, the managing partner of the business, along with the owner Bill Plummer, re-opened the store as the Lincoln Olive Oil Shop in June.
Since the change, Baker said the store has worked to expand their services and products, but also to preserve the quality of goods within.
Baker said they also work closely with Chef Matt Roush, the Chef de Cuisine at bread&cup who also teaches cooking classes at the Lincoln Olive Oil Shop once a month.
DLA spoke with Baker about the transition of new ownership and the origin of the shop's products. 
---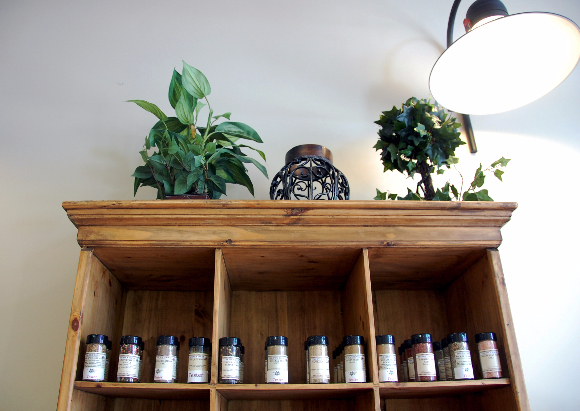 DLA: What changes have you made since bringing the store under your ownership?
Baker: All the balsamics are the same, we've added specialty cheeses, brought back cooking classes and all the events and things that weren't being done since I had left.
DLA: As far as flavors go, do you bring in new stuff all the time or just stick with the staples?
Baker: A lot of them are staples, we bring in seasonal stuff. Like, right now we've got a pineapple and orange balsamic coming back in, we just brought our pomegranate back in. As far as oils, we just brought our rosemary back in. We try to rotate some but not regularly.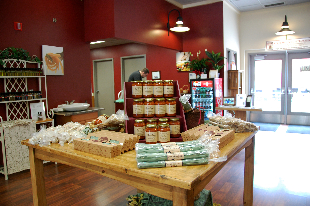 DLA: What is your favorite product in the store?
Baker: My favorite is definitely the cranberry pear balsamic because it's great as a salad dressing. I've lost about 125 pounds and a large part of that was because I was eating that as a salad dressing. Otherwise, these Rossi pastas and sauces are amazing. They're just outstanding products.
DLA: Where do your olives come from?
Baker: The balsamics all come from Modena, Italy. It's the only place a true balsamic can come from. The olive oils are being sourced from all over the world. All of our flavor-infused oils, the base oil comes from Tunisia. Once they come to the United States, that's when they're infused with flavor. We have six oils on the center table up front and those are from Chile, Argentina, a couple from California and those are rotated all the time for freshness.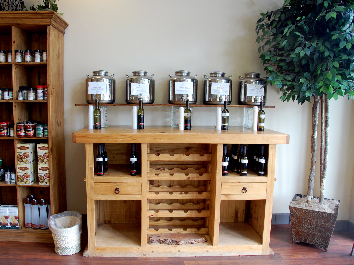 DLA: What kind of events do you guys have set up for the near future?
Baker: We did a grand re-opening with a week's worth of activities and events. We do a cooking class every month that Chef Matt teaches, our next one will be August 20th. We're looking at possibly doing a kiosk at Gateway Mall over the holidays, of course Farmers' Market every Saturday is huge for us.
DLA: Do you guys work with any local restaurants?
Baker: We do a lot of things with bread&cup, they provide all of our bread that we use for sampling and for events. Hillcrest Country Club uses our cranberry pear balsamic as a salad dressing out there, bread&cup uses a lot of our oils. 
---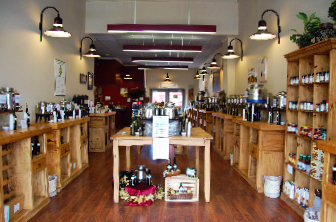 Lincoln Olive Oil Shop is located at 201 N 7th St. 
To learn more, follow them online at:
Website: http://lincolnoliveoilshop.com/
Facebook: Lincoln Olive Oil Shop