Childhood Grief Exhibit to be displayed at Rocketship Gallery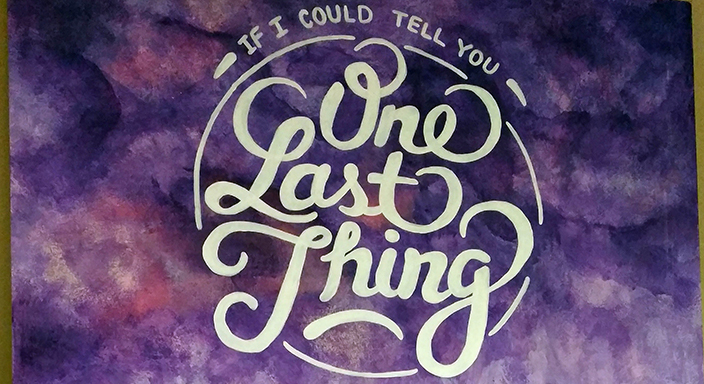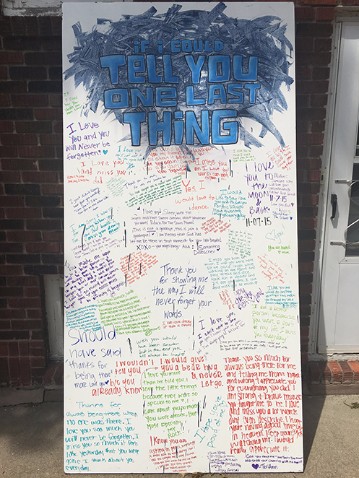 Mourning Hope Grief Center will host a community art exhibit beginning Friday, July 15 from 6-8:30 PM in the Rocketship Gallery, according to a press release.
Earlier this year, Mourning Hope—a grief center for children, teens, young adults and their families—placed boards titled, "If I could tell you one last thing…" in various locations to bring awareness to the issue of childhood grief.
Each of these boards asked people to write or draw their sentiment on the board if given one last opportunity to speak with their loved one. The completed boards will be the focus on the art exhibit and will continue to be on display through July 28. All community members are invited to view the collective, poignant exhibit.
---
Mourning Hope provides support groups, community education, grief resources and referrals. Mourning Hope Grief Center is located at 4919 Baldwin Avenue. For more information call (402) 488-8989 or visit the website at www.mourninghope.org.
Rocketship Gallery is owned and operated by Don and Bridget Farrall. The gallery's mission is to present fresh and intriguing works of art to the Lincoln market. Rocketship Gallery is located in the Terminal Building at 10th and O Street. Event parking is available in the adjacent lot at 10th and N Street. Visit www.rocketshipgallery.com for hours of operation.