Nebraska Revived: Nebraska History Museum Reopens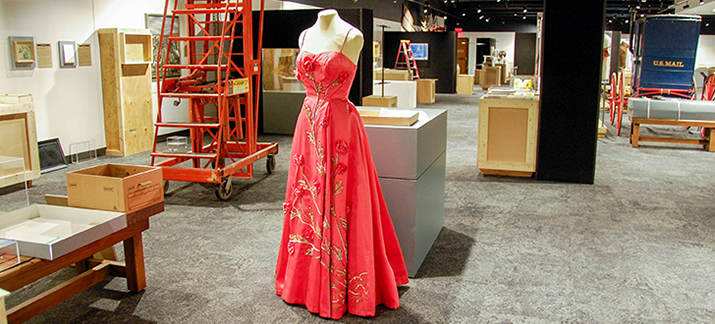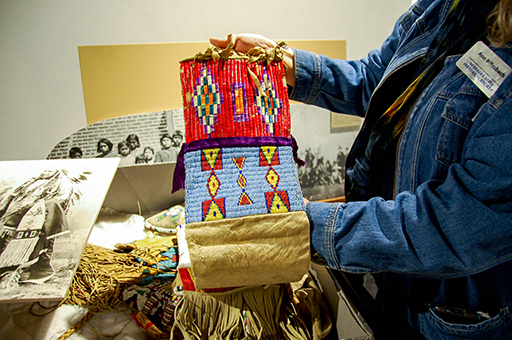 ---
At the Nebraska History Museum, time stands still. 
The top of the state's original state capitol building is displayed next to a document signed by Abraham Lincoln right before his assassination. On the other side of the room, collapsible voting booths made in Crete are displayed, created by a woman years before she could vote herself. 
It's all part of the newly renovated museum's "Nebaska Unwrapped," an exhibit meant to showcase important and interesting items throughout Nebraska's history in no particular order. 
Ann Billesbach, associate director for the Nebraska State Historical Society, said the exhibit has been in the works for years and she hopes some of the featured items send a shiver down visitors' spines.
"We want things that cover all the time periods and things that cover the whole state," Billesbach said. "Both serious things and lighthearted things."
The building that houses the Nebraska History Museum was originally used as an Elks Club until the state acquired the buidling in 1979. Once the museum moved into the building they renovated the space and opened in 1983, but hadn't changed much since. After more than five years of planning, the museum closed and emptied in 2014 for a renovation that took a year and a half to complete. 
Aside from the new exhibits, Billesbach said the majority of the time was spent renovating the structure of the building which had remained unchanged for decades. The museum updated their electrical and plumbing systems to keep both their collections and their visitors safe. 
"A lot of what we did were not pretty things, but necessary things we needed to do," she said. 
Billesbach said the more obvious things visitors will notice are the new entrance located on Centennial Mall, more lockers and bathrooms and a more comfortable atmosphere overall.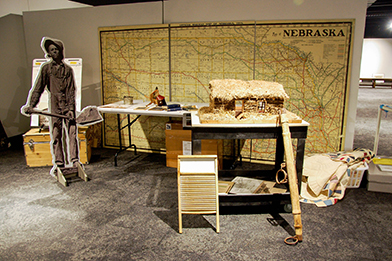 The re-opening of the Nebraska History Museum will showcase four exhibits: "Nebraska's Enduring Quilt Heritage: New Acquisitions," "American Dreams in the Cold War: Photos by Barbara and Ralph Fox," "Photographers and the Plains Indian" and "Nebraska Unwrapped." The museum is also currently working on a large exhibit that will open next year for Nebraska's sesquicentennial (150 years). 
Barbara and Ralph Fox's photographs from the '50s and '60s are displayed on the first floor. The photos showcase everything from lighthearted moments at state fairs to dark moments in Nebraska history such as the famous Starkweather murders in the late '50s. 
Billesbach said she hopes the photographs stir up nostalgia for some visitors. 
"It's a chance for us to do an exhibit from the '50s and '60s which is fun because lots of people are going to remember these," she said. 
The exhibit will also be paired with a summer program for children called "The Nifty '50s," where children will learn more about the decade. 
Hands-on learning for children and school groups extends to the second floor where kids can learn more about pioneer times, Native Americans and cowboys. 
"We've got things like a replica of a sod house, they can actually touch quilts, try on pioneer clothing and learn what a churn feels like," Billesbach said. "They can also learn what tying a quilt feels like. We've got this great volunteer who sets this up and the kids come in and learn what it's like to tie the quilt and then we give them to Project Linus, which gives quilts to kids who are in stressful situations or in the hospital."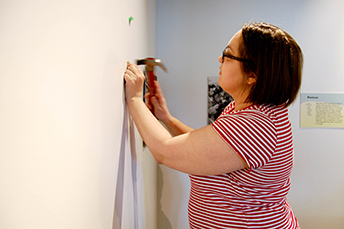 Some items from the museum's collection have been removed for various reasons and are then used as educational tools so that children may touch real historical artifacts, such as moccasins and Native American beadwork from the 1800s. 
"There are some things where unless you can try it on or hold it, it's really hard to understand," Billesbach said. "So we're very much into experimental learning and learning what things feel like and what they went through. It's a great use for some things that no longer work for us in the collections so we can actually do some guided activities with kids."
The museum's premiere exhibit, "Nebraska Unwrapped," took multiple years and curators to complete and features objects from a variety of time periods, some even recent. 
"We wanted to do some contemporary things, so we put a sample of crude petroleum, which was from the first producing oil well in Nebraska back in 1939, right next to an armband from the Keystone Pipeline protest in 2011," Billesbach said. "These are two different time periods with two different meanings, but we put them next to each other in hopes that people will think about them differently."
With renovations complete, the museum will begin to focus on their programming including kid's camps this summer, First Fridays and a brown bag program on the first Thursday of every month. 
Billesbach said it's important for people to utilize the museum's programs and free admission to better relate history to current events. 
"I think we really believe that if people use history to better understand how things have happened, and get a better and more nuanced understanding of how you approach stories and history, it will make them better citizens," she said. "They will know better how to evaluate their information and decisions today, whatever those decisions might be. At least they're informed. I think it really works and that's part of the importance of history."
---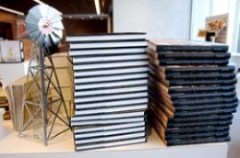 The Nebraska History museum will host its grand opening with events from April 1-3. A full schedule can be found on their website http://www.nebraskahistory.org/sites/mnh/
Their hours are: 
Monday - Friday: 9 AM - 4:30 PM
Saturday - Sunday: 1 PM to 4:30 PM