New Cigarette Receptacles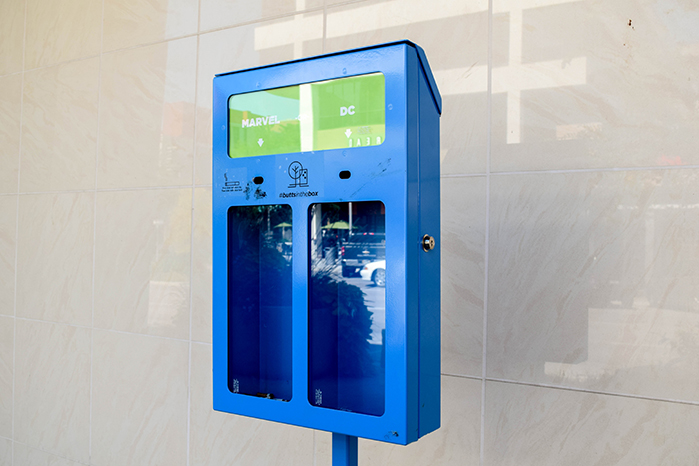 Bright blue boxes have popped up around downtown, posing questions for the local smoking community. 
Downtown Lincoln is asking cigarette users to vote with their cigarette butts in a new campaign, aptly titled "#buttsinthebox." 
Five receptacles have been placed around downtown, each offering two options: Marvel versus DC, Tinder versus Bumble, craft beer versus domestic beer and more. Users are asked to toss their cigarette waste into one side, which will be used as a vote for their preferred side.
Once one side of the receptacle is full, the winner will be announced on social media. The receptacles also have the ability to rotate questions and locations in the future.
The Lancaster Department of Health surveyed cigarette litter around bars on O street, including Brother's, Compadre's Tequila Bar and Cliff's Lounge, along with other areas of downtown including outside of Cane's and the Rococo Theatre.
They found over 61,000 cigarette butts littered on the street and in the mulch and grass surrounding the surveyed areas. 
Many people may not realize cigarette litter doesn't decompose and can be a nuisance to clean up. 
The goal of #buttsinthebox is to remind people about the importance of keeping downtown Lincoln beautiful and litter-free.