Red Thread Connects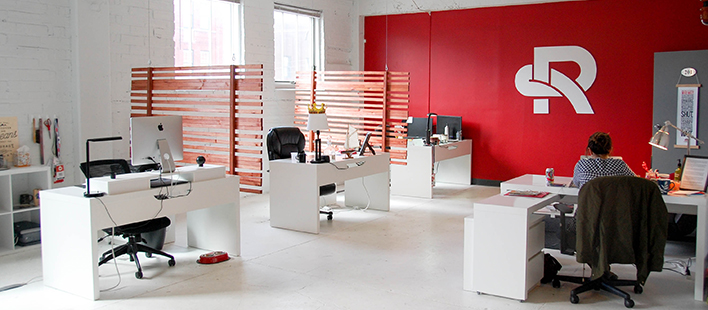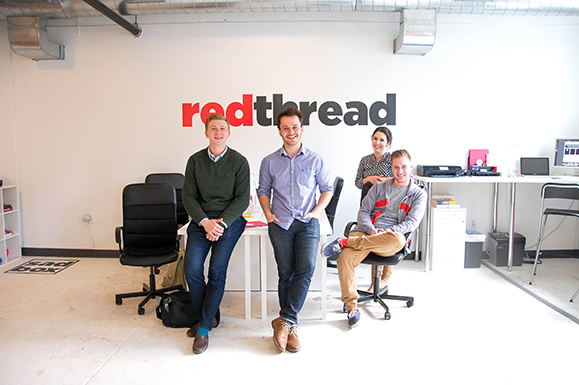 Adam Kroft believes everyone is connected. 
He uses this belief to explain how he, a Chicagoland native, and his two business partners from Nebraska, Rhett Muller and Brendon Henning, found each other and began Red Thread, their Downtown advertising agency. 
"[Red Thread is founded on the idea that] everyone is connected by a red thread at birth," Kroft said. "We thought it was crazy how everyone was connected by [these] stories or how someone ended up at UNL versus going to a different college." 
Kroft said Red Thread came about after a month of freelancing with his partners prior to graduation. Though his original post-grad plans included moving to Chicago and working for an ad agency, freelancing took off. 
"It just kept growing and growing from there," Kroft said. "It turned from a fun last month of college, to one of my clients asking for a tax ID number and me having to figure out what that was."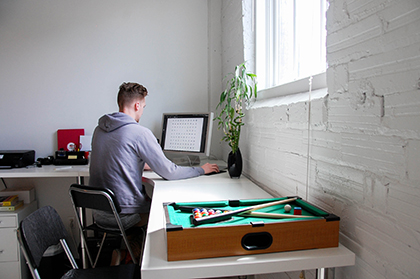 While attending a graduation party, David Forrest-Anderson, the account executive at Red Thread, said he remembered being surprised by Kroft's answer about his post-grad career. David was interested to hear Adam was starting his own ad agency. 
"It was a solid punchline for a couple of months," Kroft said. 
Kroft soon teamed up with Muller and Henning, who knew each other from National Student Advertising Compeition, their capstone at University of Nebraska-Lincoln. In June of 2015, Red Thread was official. 
Video, design work, social media and website design are among Red Thread's services for clientele. Some of the agency's clients include United Way, NebraskaLink and Ray's Lawn Care. Kroft said Downtown businesses Parkhaus Apartments and College of Hair Design were two of his first clients who helped jumpstart his advertising career. 
Red Thread was originally located in a 250-square-foot office off 12th and O Streets but quickly outgrew the space. The agency currently works at 800 P St., above The Mill in The Haymarket, and are looking to hire two more people, bringing their employee count to 10. 
"We might outgrow this space, which I never thought would happen," Kroft said. "We love being in Downtown Lincoln, we wouldn't move anywhere else. But we were thinking about South Haymarket. Just to have our own building would be awesome."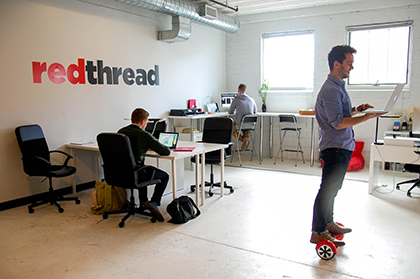 Company culture is a high priority for Red Thread. To keep up morale, Kroft buys something fun for the office about once a month. 
One month it was a selfie stick. Another month, it was a hoverboard. This month's purchase will be magic, or kinetic, sand. 
Red Thread also prides themselves on sticking to an office tagline they formulated at the beginning: "Beer, hugs and friendship."
"Our fridge is always stocked, it's a hangout spot," Kroft said. "We get to create amazing ideas and become friends, whether we try to or not. It's a small agency, we all know pretty much everyone's quirks."
Remaining Downtown is also vital to the company's culture. Forrest-Anderson said a huge perk to working in their location is their downstairs neighbor, The Mill Coffee & Tea. 
"Just walking through the entrance to Red Thread, you go through the patio of The Mill and you enter with the smell of coffee and exit with the smell of coffee, and the whole culture [that comes with it]," Forrest-Anderson said. 
Kroft said if everything goes according to plan, in 10 years Red Thread will have remote offices in various cities. But said he hopes no matter how big they get, they retain a Midwest work ethic and continue making unique ads for their clients. 
"The work we create is supposed to be special for every client," Kroft said. "It's not just a recycled idea or recycled website. To put it bluntly, our clients love us and we love them too."
---
Red Thread is located at 800 P St #201
Follow them online at:
Website: http://www.redthreadads.com/
Facebook: Red Thread
Twitter: @RedThreadLnk
Instagram: @redthreadlnk