Reflex Gaming Center Aims to Unite Gaming Community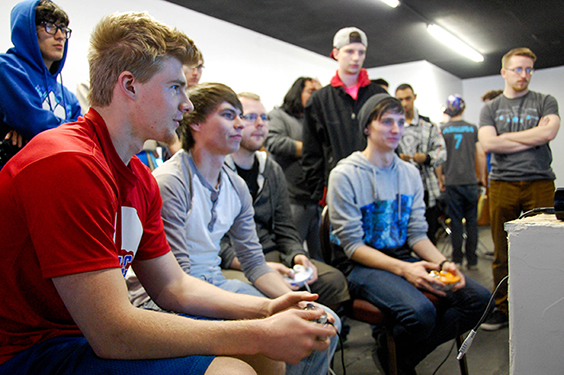 ---
On almost any given weekend, gamers can be found competing for cash prizes and socializing in video game tournaments at the Reflex Gaming Center. 
The gaming center, formerly the Lincoln Gaming Center and founded by Jeff Coseo and Eli Carpenter, began shortly after Coseo came across Carpenter's large collection of consoles.
Coseo learned Carpenter wanted to open a gaming center for the community and became interested in the idea. The two decided to collaborate, each bringing with them their gaming strengths.
"It's kind of one of those things that works together," Coseo said. "He knows the console side and I know the PC side, so it worked out well. We were looking at some place in Havelock but then this place opened up."
As of late January, the gaming center had close to 50 monitors available, but said they will have close to 90 eventually. The duo is also working on creating a small "concert venue" by building a decorated stage for those who want to play games from the "Guitar Hero" and "Rock Band" franchises. They currently host all next-gen consoles, such as PlayStation 4 and Xbox One, along with some older consoles and games. Coseo said the gaming center is also looking into buying some virtual reality headsets and creating a private room for users. 
Reflex had a soft opening with multiple gaming tournaments in the fall and winter before closing down to renovate the new space. Once re-opened, their first event in the renovated space was a "Super Smash Bros." tournament which attracted a large crowd of mainly high school and college students.
The new venue has already attracted gamers of all ages, including some people highly notable in the gaming community. Coseo said one "Smash Bros." tournament attracted the best player in the Midwest.
"Basically everyone knows if he's in the tournament, they're playing for second place," he said.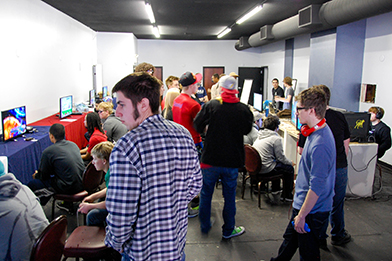 To attract people, Coseo said the gaming center has relied mostly on word of mouth to spread the news rather than paid advertisements. 
"The tournaments we have held have been very successful, it's something that the community's looking for," Coseo said. "So it's just good timing on that."
In addition to their weekend tournaments, gamers may also use any PCs, consoles or games available for a fee with both pay-by-hour and by day pricing available.
All ages are welcome at the venue as long as young children arrive with supervision. All those under 18 must also have their parents sign a waiver which can limit which games they're allowed to play. 
"If mom and dad want to come in and supervise them, great. We're totally okay with that. But we need to have them there to supervise," Coseo said. "Realistically, it's the parents' call."
Coseo said he also plans on partnering with various after-school programs and charities, such as the Brothers in Arms Foundation, an organization that aids veterans suffering from PTSD.
Above all, he said, he hopes the center will unite the gaming community and provide them with a social space.
"This place is helpful in that people don't have to hide in the basement and play together," Coseo said. "They can come out and play as a community."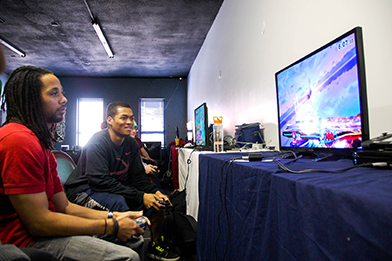 The gaming center's next event is scheduled for Saturday, March  19 with a "Madden NFL '16" tournament for the PlayStation 4. 
---
The Reflex Gaming Center is located at 317 S 11th St, second floor. 
Their hours are:
Tue-Thu: 10 AM - 12 AM
Fri-Sat: 10 AM - 2 AM
Sun: 12 PM - 10 PM
Follow them online at:
Facebook: Reflex Gaming Center
Website: http://www.lincolngamingcenter.com/