Smart Rooms Celebrates One-Year Anniversary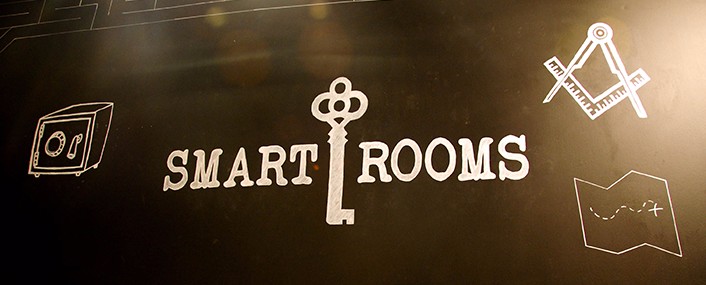 From Sept. 1 to Oct. 29, Smart Rooms will transform downtown into a giant scavenger hunt. 
The escape room business will celebrate its one-year anniversary by challenging participants to find paper keys in various Haymarket and P Street District businesses. Participants who find at least 17 keys will be entered into a drawing to win either one full session at Smart Rooms, Smart Rooms t-shirts or Smart Rooms koozies. 
Wells will collect forms from players at Smart Rooms and verify their 17 findings. 
"Say they go to Captain Jack's bar [and find a key with] the letter 'B' on it," said CJ Wells, owner of Smart Rooms. "They'd write that down and show us so we'd know they really found it."
Wells said the scavenger hunt will celebrate the business' anniversary and work to get people familiar with local downtown businesses. 
In the year since their grand opening, Wells said he's felt immense support from the community. 
"The first four or five months, it was crazy," Wells said. "It exceeded my expectations by a lot. Especially with the other two [escape rooms] opening, the buzz was out."
Business slowed once summer hit, but Wells said it's been fairly steady since their opening. 
Although Wells originally planned to change the room's theme in the fall, he's pushed it back to spring since business is doing so well. 
"We're also looking to expand, so we basically have two options: We love the area and we want to stay in the P Street [District], so we're looking for a space that will allow us to have two or three [escape] rooms in the same location," Wells said. "If we can't find anything, then we'll stick with this room until spring when we change it out. If we move, it won't be far. Only a couple blocks at the most."
Smart Rooms has received extremely positive ratings on TripAdvisor, Yelp and on their Facebook page and Wells attributes the business' success to Lincoln's tight-knit community. 
"We can't be more appreciative of the public," Wells said. "The way word of mouth travels in the city, it really helps us. It makes feel part of the scene and community, which is great."
---
The scavenger hunt map: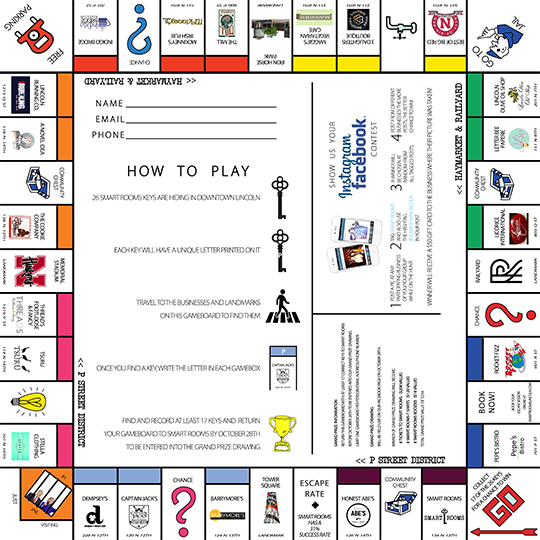 List of participating businesses:
Smart Rooms
Honest Abe's
Barrymore's
Captain Jack's
Dempsey's
Stella Collective
Tsuru
Threads: Footloose & Fancy
The Cookie Company
A Novel Idea
Lincoln Running Company
Indigo Bridge
McKinney's Irish Pub
The Mill
Maggie's Vegetarian Café
3 Daughters Boutique
Best Of Big Red
Lincoln Olive Oil Shop
Letter Bee Paperie
Licorice International
Rocket Fizz
Pepe's Bistro