Spring Sweet Tooth

Spring Feeling Candy Downtown
Filling Easter eggs can be a daunting task. There is an art to making the perfect candy to chocolate combination. Not only that, but the options are seemingly endless when it comes to candy types and flavors. So we went to the experts for some much needed counsel. With a selection of candy that would make even the Easter Bunny jealous, these two downtown shops gave  some sweet advice. 
---
601 R St. | 328-3499
Rocket Fizz is a candy novelty store franchise that exceeds 50 stores nationwide. The store is most notable for its collection of odd flavors, vintage candy and memorabilia. They also import candy from outside the United States.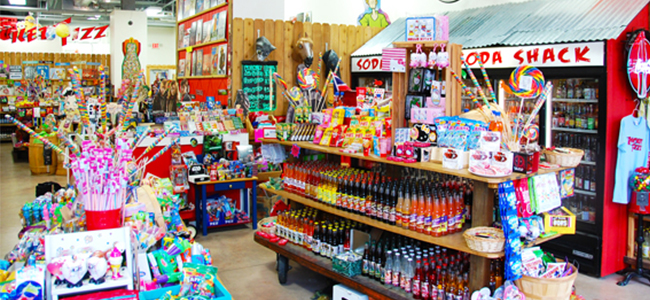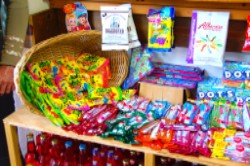 Q & A with Rocket Fizz
What candy do you most associate with Spring time?
Jelly Bellies for sure. They have to be colorful candies, mostly pastels.
What candy do you recommend most often?
Hanks Root Beer. It's one of our most popular item. It's almost impossible to get it to stay on the shelves. We also recommend a lot of old timey candy like Twin Bings. Kids are always amused by them, but rarely try them without a little push.
What do you like most about working at a candy store?
Definitely the customers. They all come in for a fun time and candy makes everyone happy. I also overhear a lot of nostalgic converstations and stories about the old days. Just the other day a group of college kids came in and saw the candy cigarettes. They all laughed about how they used to sneakily get them when they were younger. 
What is the strangest Flavor you've ever heard of or tried?
Dirt and grass. Two separate flavors. I've also heard that Sioux City Pickle Pear drink is really good, for how terrible it sounds, but I have yet to try that one. Rocket Fizz has a lot of different flavors. There are buffalo chicken, ranch and bacon flavored sodas. 
What is your least favorite candy?
I'm not a big fan of candies with nougat. I don't know why for sure, but I just don't have a taste for them. I also am not a big fan of bacon flavored chocolate.
If you had to sell candy with a celebrity who would it be?
Actually, Coach Tim Miles comes in every once in a while. I wasn't sure who he was at first, but he came in with his Nebraska gear and asked for some Slap Stix. He said he needed some comfort food. I think with him on the other side of the counter we would be a pretty unstoppable team.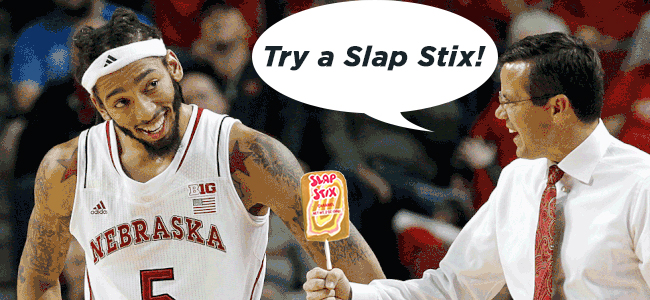 Peeps or bunnies?
I am not a big fan of Peeps so I'm going to have to go with bunnies.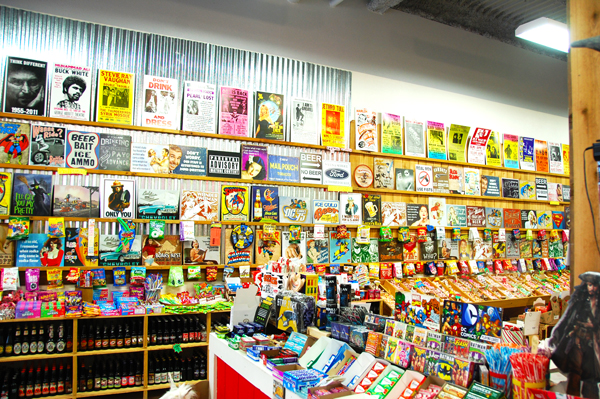 ---
803 Q St. | 488-2230
Licorice International's mission is to bring the world's best licorice to your front door. They deliver many flavors and styles from all over, but don't let the name fool you. Licorice International is more than just licorice. They have candy in many forms and, of course, samples for all of them.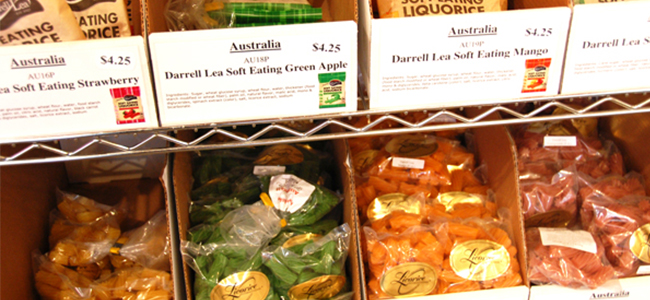 Q & A with Licorice International
What type of candy do you associate with Spring time?
Pastel colored candy. The color is more of a factor than the actual taste in my opinnion. The same kind of candy that is used for baby showers would also look good in an Easter basket. 
What candy do you recommend the most often?
Finnish Licorice. It is my personal favorite. Our most popular is the Australian style licorice, but I prefer the Finnish style because it is sweetened with beet syrup instead of corn.
What do you like most about owning and running a candy store?
Owning a candy store is as much fun as anyone could have at a job. The people are really what makes it so special. People come in the store expecting a sweet treat and they always leave smiling. I'm also a person who loves to be hospitable and Licorice International gives me a place to do that. I love giving samples and seeing reactions. I have a particular passion for licorice because there seems to be no age barrier. Licorice appeals to all ages.
What is the strangest flavor or type of candy you have?
Salty licorice is still strange to me. It's very popular but it has a very exotic taste. We have salted starfish licorice which brings a taste of the ocean to the taste buds.
What is your least favorite candy?
I think it is uncommon, but I am not a big fan of vanilla buttercreams. My husband loves them, and I know that love is strong when I can bring home a pound of vanilla buttercreams in spite of my strong feelings against them.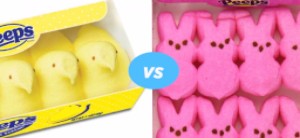 Peeps or bunnies?
Peeps no question. The staler the better! I take advantage of the close out sales at the end of March to get the perfect Peeps.