Switch Up Media: Fueled by Small Business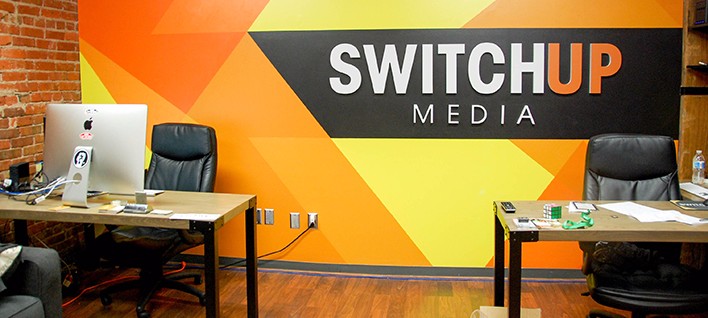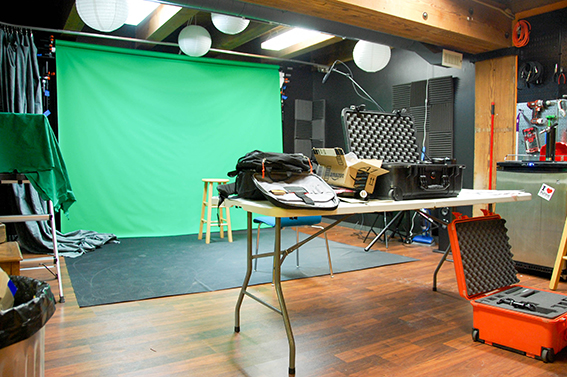 Switch Up Media prides itself as being "fueled by small businesses."
In the two years since its inception, the video and creative services agency has taken on a variety of small Nebraskan businesses. 
Tyler Weihe and Jason Luong founded Switch Up Media two years ago while working in Weihe's basement. They began by creating wedding videos for couples which became a stepping stone for their marketing business. Weihe and Luong have since moved to the lower level of the Apothecary building with an emphasis on online marketing and advertising--particularly web design and video. 
"We grew up around social media and we've just been looking into how businesses can utilize it and the cool things they can do," Weihe said. "For weddings, we actually used Facebook and we killed it and we realized other businesses could use it as well."
Switch Up recently worked with a coffee shop in Valley, Nebraska and used Facebook to excite the community about the shop's May opening. 
"They were kind of iffy about social media, but Facebook's algorithm is just so good that even in a small town, it's worth it [to promote a business on social media]," Weihe said. "They're already up to over 300 likes and I thought it was going to be a struggle to get 100. I posted one photo album and next thing you know, they're at almost 300 likes. 
Since making the switch from wedding videos to marketing, both Weihe and Luong have gone full time with their business. 
"In the past two weeks, we've been almost blowing up in a sense because people know we're full time and doing this seriously," Weihe said. "They've seen what we've done and they like it."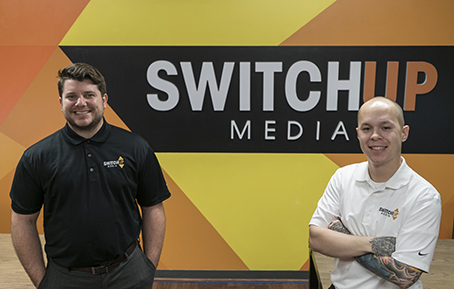 Both Weihe and Luong grew up in Nebraska and attended Doane College where they graduated with journalism degrees and participated in a number of extracurriculars, including Doane's student newspaper and television station. 
Weihe and Luong each bring a unique skill set to the company. Weihe mainly focuses on web design and account management while Luong handles creating and editing videos. 
"Jason is the clean, organized, anal person," Weihe said. "Jason is the structure to our foundation. I'm the decoration, I'm the enthusiasm." 
Weihe said starting a business is a learning process every day, often one that brings about daily surprises. But that's also why he enjoys it. 
The duo has big plans for the future. They said they hope to get a small business loan soon which will allow them to hire more employees and grow their company. 
"New businesses are opening up all the time, I mean Nebraska's economy is amazing," Weihe said. "Downtown is growing, and with all this at play, we're setting us up for at least a successful year or two. We're not satisfied with just being the two of us."
---
Switch Up Media is located at 140 N 8th St # 40
Follow them online at:
Facebook: Switch Up Media
Website: http://www.switchupmedia.com/
Twitter: @SwitchUpMedia
Instagram: @switchupmedia