WRK Goes to the Dogs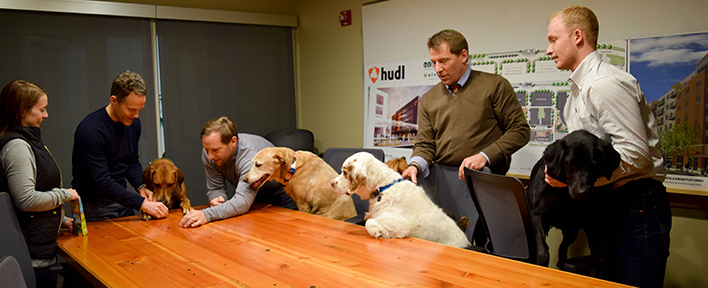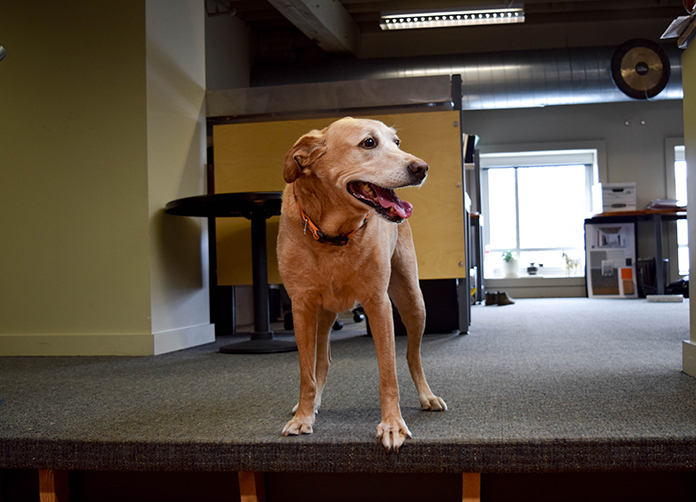 ---
Every day is a dog day at WRK Real Estate. 
At any given time, dogs of various sizes and breeds can be found walking around WRK's Haymarket office.
"We're all animal people," said Will Scott, a founding partner of WRK.  
Though not everyone in the office owns a dog, all employees get along with the pets. The culture of bringing dogs to work is so important to the culture of WRK, asking whether a potential employee is a dog person is part of their interview.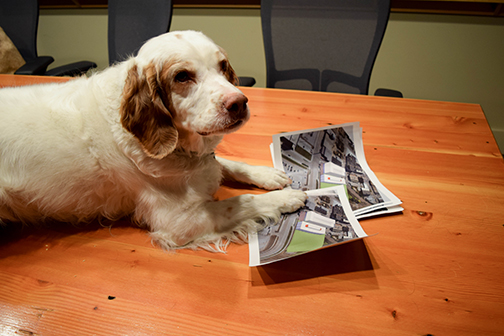 Will said he can't imagine WRK without the comforting feeling of keeping dogs around. 
Will brings in his dog Hudson, a 9-year-old Clumber Spaniel, nearly every day.  He said the dogs help combat the stressful environment and keeps employees thinking in the present. 
"Hudson gets to be in on all the big decisions," Will said. "I really can't think of any negatives. They love being around. They eat probably too well. Everybody has treats at their desks which the dogs obviously love whenever they come to visit. "
"Some don't [have a dog]. They still enjoy the dogs running around. I can't believe that more offices don't have this kind of culture. I'm sure there's allergies and stuff like that but it just lightens the mood and keeps things in perspective. They could care less if you're having a bad day. They force you to get outside. People really love coming from the Haymarket and they just stop in to see the dogs."
"We have skateboards downstairs so we'll get on the skateboards and we'll give them a bit more exercise. The dog park isn't far."
"I find more and more dogs are down here, primarily in the residential area.It's fun. Pretty much every day Hudson's here with me. Lucy is a special treat, two are a little harder than one."
The dogs in our office are all different with their own personalities, not so different from our employees. Age differences can be hard. For examples Hudson, the Clumber Spaniel, is nine so he is getting up there in age. Winnie (the black lab) is five.
Zulu (Rhodesian Ridgeback) thinks she's a squirrel so she wants to play with her. 
Jack Jack, the big lab mix, believes himself to be a lapdog.